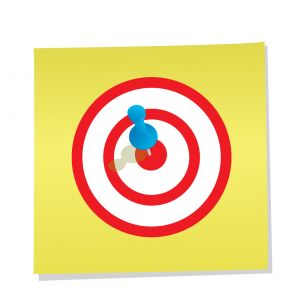 What is e-Marketing?
e-Marketing is a subset of e-Business that utilises electronic medium to perform marketing activities and achieve desired marketing objectives for an organisation. Internet Marketing, Interactive Marketing and Mobile Marketing for example, are all a form of e-Marketing.
e-Business

e-Business means utilising electronic medium in every day business activities. There are several levels of involvement in when it comes to e-Business. For example where one organisation relies completely on e-Business the second one may chose a mixed presence and means of doing business.
Difference between e-Business, e-Commerce and e-Marketing
e-Business is a very broad entity dealing with the entire complex system that comprises a business that uses electronic medium to perform or assist its overall or specialised business activities.
e-Commerce is best described in a transactional context. So for example an electronic transaction of funds, information or entertainment falls under the category handled by principles of e-Commerce. Technically e-Commerce is a part of e-Business.
e-Marketing is also a part of e-Business that involves electronic medium to achieve marketing objectives. e-Marketing is set on a strategic level in addition to traditional marketing and business strategy.
Difference between e-Marketing and Interactive Marketing
e-Marketing is a broader term that describes any marketing activity performed via electronic medium. Interactive Marketing is generally a sub set of e-Marketing that involves a certain level of interaction.
Advantages of e-Marketing
Following are some of the advantages of e-Marketing:
Reduction in costs through automation and use of electronic media
Faster response to both marketers and the end user
Increased ability to measure and collect data
Opens the possibility to a market of one through personalisation
Increased interactivity
Disadvantages of e-Marketing
Following are some disadvantages of e-Marketing:
Lack of personal approach
Dependability on technology
Security, privacy issues
Maintenance costs due to a constantly evolving environment
Higher transparency of pricing and increased price competition
Worldwide competition through globalisation
What is an e-Marketing Plan?
e-Marketing plan is a strategic document developed through analysis and research and is aimed at achieving marketing objectives via electronic medium. e-Marketing plan represents a sub-set of organisation's overall marketing plan which supports the general business strategy. Every good e-Marketing plan must be developed in line with the organisation's overall marketing plan.
In a broad sense, e-Marketers generally start by analysing the current micro- and macro economic situation of the organisation. e-Marketers must observe both internal and external factors when developing an e-Marketing plan as trends in both micro and macro environment affect the organisation's ability to perform business. Examples of micro environment elements are: pricing, suppliers, customers. Examples or macro environment are: socioeconomic, political, demographic and legal factors. In order to produce a viable e-Marketing solution, e-Marketers must first understand the current situation of the company and its environment, profile, segment the target the right market and then strategically position the products as to achieve optimal response with the target market. This is generally achieved through SWOT analysis. By assessing organisation's strengths and weaknesses and looking at current opportunities and threats one can devise an e-Marketing strategy that can improve the organisation's bottom line.
Following is a potential structure of an e-Marketing Plan:
1.0 Situation Analysis

1.1 Industry Analysis

1.2 Competitor Analysis

1.3 e-Marketing Mix

1.3.1 Product

1.3.2 Price

1.3.3 Promotion

1.3.4 Distribution

1.4 Current Target Markets Demographics

1.4.1 Geographics and Company Structure

1.4.2 Demographics and Psychographics

1.5 Product positioning

1.6 Macroeconomic Considerations – PESTE

1.6.1 Political and Legal

1.6.2 Economic

1.6.3 Social

1.6.4 Technological

1.6.5 Environmental

1.7 Microeconomic Considerations

2.0 SWOT Analysis

3.0 Website Audit

3.1 Current Website

3.1.1 Website Usage and Navigation

3.1.2 Homepage Layout

3.1.3 Website Browsers

3.1.4 Product Information

3.1.5 Search Engine Optimisation (SEO)

3.1.6 Costing Issues and Outdated content

3.2 Proposed Website

4.0 Marketing Strategy and Objectives

4.1 Objectives

4.2 Segmentation Method

4.2.1 Positioning

4.2.2 Differentiation

4.3 Recommendations

5.0 Budget, Implementation and Evaluation

5.1 Budget

5.1.1 Pay Per Click Advertising (PPC)

5.1.2 Text link advertising

5.1.3 Improving email marketing

5.1.4 Web site design

5.1.5 Trade magazines

5.1.6 Contingency plan

5.1.7 Total Monthly budget allocation

5.2 Implementation

5.3 Evaluation

6.0 Contingency Plan

7.0 Conclusion
Part of the situation assessment is often the analysis of the current e-Business tools and activities within the organisation. One of them is a website audit aimed at analysing and detecting any inefficiencies and setting the direction for strategic improvement. Once the organisation's environment is well understood, e-marketers then have an opportunity to present realistic objectives and provide a path for implementation and evaluation of the implementation process. Naturally another essential part of the plan is budgeting and budget allowance for a contingency plan should there be a need to re-evaluate certain aspects of the e-Marketing plan implementation for unforeseen obstacles.
A good e-Marketing plan will have a clear executive summary and unambiguous set of recommendations which can be understood by management and further implemented by technical staff. For this reason it is essential that e-Marketers are familiar with basic principles of the technology and tools that drive e-Marketing activities.
Search engine optimization consulting can provide the secrets to gaining and keeping that momentum ? the momentum that will not only allow a company to compete within a niche, but it will allow it to conquer and control a niche. This will insure search engine rankings that will translate into profits.
As we move into the future the age of technology is only surpassed by the quest for knowledge. Whether you have a large corporation or you operate a small business out of your home, an Internet presence will be the key to continued success. When it comes to websites, only those that are search engine optimized will rank well enough to achieve the momentum needed to compete.
Search engine optimization consulting can provide the secrets to gaining and keeping that momentum – the momentum that will not only allow a company to compete within a niche, but it will allow it to conquer and control a niche. This will insure search engine rankings that will translate into profits.
It is vital for businesses to have a web presence that allows prospective customers to find their website easily in order to purchase their products and services. Think Big Sites is an online search engine optimization (SEO) business that specializes in organic search engine optimization.
Organic search engine optimization is an approach to business marketing that carefully selects strategies and tactics for a target site in order to obtain business objectives. Think Big Sites deploys many different strategies, such as increasing a site's ability to be searched and indexed by search engines, which help online businesses reach their business goals through the web.