The guy behind one of the hot projects, Ridden, was kind enough to give us inteview and exclusive Dj set to accompany the article, hope you'll enjoy reading and listening to it as much as we did while preparing  it. Read on..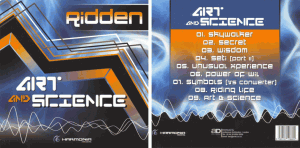 Please state your full name, place of origin and your artistic alias under which you perform.
– My name is Michael Chavales from Athens, Hellas, and I am performing under the "Ridden" project.
Who were your musical influences and what are you striving towards?
– Any sound that can excite my imagination is an influence. My main goal is to make people totally enjoy themselves on the dance-floor reaching the trance dance experience…
What first drew your attention to electronic music?
– The main factor that led me into the electronic musical style, since 1998, had been the diversity of this style as it s related with the sound of a "real" instrument. The whole feeling that is created by weird electronic sounds plus the intense and repetitive beats and grooves (which are absolutely related to the psychedelic "tribal" culture) made me a loyal follower of this music.
Describe the current state of psytrance music scene in Greece.
– Lately, the Hellenic psy-trance scene is growing fast. Numerous of indoor and outdoor events are being organized with a lot of success, and as a result, more and more people are getting familiar with this psychedelic way of entertainment.
What is your hardware setup, favorite host sequencer and why?
– Well, I use a powerful PC for the Production and a Macbook Pro for my live performances. The hardware setup goes like this:
Are you satisfied with the album? Do you believe you have accomplished your goals?
– Satisfaction is clearly a subjective matter. As a person I am not the kind of the man that gets satisfied easily, so, I m always trying to expand my style and ideas in new paths, always having the same goal – The trance dance Xperience-
What can we expect to hear from you this year, maybe a new album?
– I can tell you that the main idea for my new album is already set, some tracks are ready, but I don't know the release period. In parallel I also running a side project with my good friend "Conwerter" as "Binary Code" which you can expect the EP and the debut album this year and I m also collaborating with another good friend "Meander", in a more "progressive" style which u can expect news soon.
Do you have any tips you'd like to share with young producers?
– The main tip I can give to young producers is to learn use their "ears" correctly. The most important thing is to hear exactly what we produce, so all we need is the combination of a well acoustical measured space and a representative loud speaker system to begin. These, with a big dose of imagination and of course hard work apart a successful recipe to become a creative producer.
While Harmonia records is considered one of the old, stable and quality labels which released stuff like Pleiadians and Wizzy Noise, how does it carries its load at these times when music is available everywhere to download and share, how it handle enormous loses which are evident in your music genre industry?
– Well the "problem" with downloading and sharing music exists and it's really a big loss for any kind of Label. As Harmonia Recs we use some mechanisms to protect our "stuff" ,but we can't control everything…it's the common situation of our days no matter the music genre.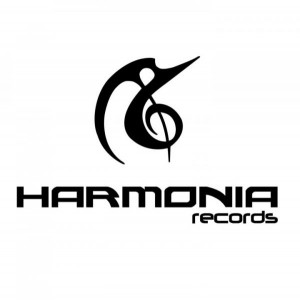 What are the upcomming Harmonia records releases you'd like to promote?
– For 2011 we have a full schedule of releases which are:
Conwerter – Invisible Landscape (debut album) physical CD and digital release
VA – Dance Code Physical CD and digital release
and Digital EP's from Eunoia, Binary Code, D Freq and JP Illusion.
Ridden's Exclusive Dj Set for Analogik:
Tracklist:
Skywalker
Unusual Experience
Secret
In your Face (2011 Edit)
Greatest story (vs Conwerter)
Seti
Wisdom
Seti part II
Riding Life
Follow Ridden:
For Contact and Booking :
ridden_psy@hotmail.com
ridden@harmonia-records.com