PLAGIARISM, STEALING, COPYRIGHT…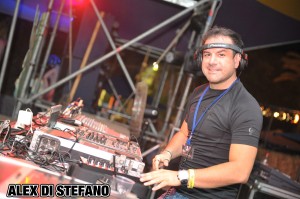 When I saw for the first time Banksy "parody" on Pablo Picasso quote "Good Artists Copy, Great Artists Steal", I was impressed. He conducted Pablos quote into action, but
somehow I have never believed that people can be so much rude and without shame in a real world until I discovered Alex Di Stefano story.
Apparently, one day Alex Di Stefano discovered guy who copyrighted over 15 of his tracks, and that guy sold "his" music on every major digital shop, he even printed CDs
and sold them. Funniest part was that he didn't even tried to cover that up, he was doing it so obviously and aggressive like he was proud for what he was doing.
And yes, he was proud. Proud copyrighted. Proud thief. Proud plagiarist.
That guy is MODULAR PUNK.
SO WHO IS "MODULAR PUNK"?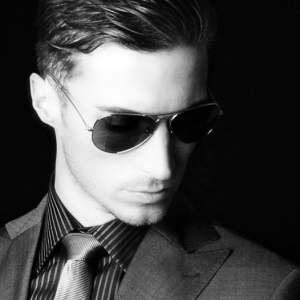 Modular Punk, real name Felipe Cersosimo (27), is New York, Brooklyn based DJ and "producer", owner of Dark Digital Underground & Perfection Recordings labels and J.D. in Intellectual Property/International Law (American University, Washington College of Law) and B.C. in Government/Latin-American Political Economy (The University of Texas at Austin).
J.D. in Intellectual Property/International Law, what an irony, huh?



His biography is quite impressive:
Modular Punk
Having received praise from well established Artists such as Techno Legend Richie Hawtin, Ellen Allien, Eric Prydz and Axwell, as well as journalists from the some of most prominent music media publications of this decade, Modular Punk has pushed his dark and super-sub bass injected indie beats to dance floors across the globe. DJing in over 20 different countries in 2010 alone, you would be hard pressed to find a more promising individual, regarded as highly by his industry peers as he is by his huge global base of musically educated fans.
Dynamic, driven and drastically obsessed with performing as well as he possibly can, Modular Punk's live performance is a veritable testament to his fervent passion for musical bliss. Literally pushing himself to a point of absolute physical exhaustion and resultant hospitalization after performing live, Modular Punk has redefined the expectations of a DJ / Producer, driving fans absolutely crazy with his aggressive proclivity for dancing and clapping his hands in between every tweak of a pan-pot, drop of a bass-line, and drag of a cigarette.
Modular Punk's explosive sound has become too strong for one simple generic association, and right now his message is louder than ever. Only 27 years old and technically still an industry rookie amongst his peers, Modular Punk is not just at the top of his game, he is pushing the boundaries of what a DJ/Producer can do – both technically and creatively – as an artist and as a successful label businessman.
Then somehow he managed to get charted on all major music website, TV and radio stations:
#02 BILLBOARD MAGAZINE'S UNCHARTED
#25 BILLBOARD MAGAZINE'S "NBS25″
#03 MTV'S MUSIC METER CHART
#01 MYSPACE TECHNO CHART WORLD
#44 MYSPACE MUSIC CHART WORLD
#01 REVERBNATION DANCE NYC
#01 REVERBNATION DANCE USA
#02 REVERBNATION DANCE WORLD
Also if you look at his Resident Advisor (Modular Punk) page you will see that he stated some big record labels in Record Labels list, like BPitch Control, M-nus, Mobilee,
Kling Klong…ect but we doubted that he ever released for them because those are top labels in the game and they aren't releasing artist who are copyrighting tracks.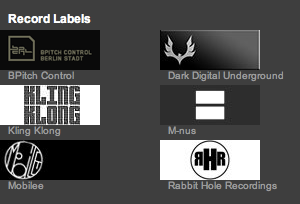 READY, STEADY, FIGHT!…
So Alex Di Stefano discovered that Modular Punk uploaded and released copyrighted tracks on over 20+ websites and digital shops, so in next two weeks he and his
managment with big help from close friends, started deleting those tracks and profiles all around web and fighting against Modular Punk and his managment (Mike Jasmer,
The Jasmer Group www.thejasmergroup.com).
But it isn't so simple as it sounds, copyright infringement process (DMCA) can be very slow and painful, especially when you need to discredit false certificates that Modular Punk provided in DMCA process.
Yes, you heard well, Modular Punk registered Alex Di Stefano tracks like his own! At this is point, Alex and his management realized that they weren't dealing with just thief, they were dealing with rude and cocky thief.
And if you compare Alex Di Stefano and Modular Punk tracks you can clearly hear that Modular Punk copyrighted Alex tracks, if you compare released dates you can clearly see that some tracks Alex released year or two before Modular Punk. And when you compare Alex S.I.A.E. certificates (http://www.siae.it/) with Modular Punk US Copyright Record certificates (http://www.copyright.gov/) you can see that some tracks Alex registered way before Modular Punk, but that didn't stoped him from stealing.
Funny part about Modular Punk certificates are that he stated his mailing address, phone number and all personal informations, so you really can't decide is he so cocky or so stupid, or both?
Anyway, after 2-3 weeks of fight, tons of emails and phone calls, Modular Punk "tracks" and profiles were deleted from 90% of websites/music services.
Most of websites/music services realized that Modular Punk stole tracks so they deleted those tracks and his profile(s). But some websites (Reverbnation, Rhapsody, Juno..ect) didn't have so much understanding.
Tip of the ice berg was his distributors.
Modular Punk released tracks on iTunes thru two labels, Dark Digital Underground and Perfection Recordings (his own labels). Distributor for Dark Digital Underground was easy to find, and after two emails he realized that he can suffer major legal action if he doesn't start deleting tracks. His second distributor IRIS DISTRIBUTION for Perfection Recording didn't even replied on emails, but somehow Alex managment deleted those tracks as well.
After that, they informed all major labels, producers, DJs and promoters about whole case, so very quickly Modular Punk become persona-non-grata for every label, club, DJ and producer.
In just 2-3 weeks his career went from top to down, his tracks disappeared from internet, his social profiles also, like he never existed before. Of course after a while he started re-uploading tracks and re-creating profiles but team of people were monitoring his social profiles and all of them, one by one, were deleted again.
FIGHTING WITH  SOUNDCLOUD
We reported Modular Punk profile, over 15-16 tracks and they suspended his account, but few days after that they suspended Alex Di Stefano account as well. So we contacted Soundcloud and they told us that Alex Di Stefano is also reported for copyright, but we never recived any email or anything!! After that all conections with Soundcloud are closed, they don't want to answer to our emails, and we are sending them on different addresses, but nothing.
So basicaly this is Soundcloud:
1. You PRODUCE MUSIC.
2. Upload YOUR music to Soundcloud.
3. Somebody decide to STEAL YOUR MUSIC and to upload on Soundcloud as well.
4. You report that person Soundcloud ask you for court order in order to remove those track (when DMCA counter-notification is sent)
5. Then Soundcloud decide to SUSPEND YOUR PAID ACCOUNT.
Why? Because they have power to do that. Great job Soundcloud, you are supporting thief with your bad DMCA policy!
ABOUT COPYRIGHT INFRINGEMENT
When we speak about copyright infringement we have two possible situations:
1. When somebody is sharing your tracks all over internet,
2. And when somebody is stealing your tracks, and selling them like their own.
In first situation, at the end of day, you will get credit for your work. Your revenues from digital shops will be affected, but revenues from gigs won't. At least people will hear your music and you have bigger chance to get booked to play somewhere. Young and unestablished artists often anonymously upload their own tracks on warez websites in order to gain fan base and reputation.
In second situation your digital shops revenues are not affected (directly not, indirectly yes) but your gig revenues are affected. And when we know fact that most money are coming from gigs, not from selling tracks (except if you are big artist, releasing for big labels and constantly in Top10) then we can see that sharing tracks on internet isn't so bad at all.
We need to be honest with ourselves, EDM artist are pioneers in music industry evolution! EDM artists understood long time ago that there is no money from selling tracks, and soon enough, day will come when big names from other genres (rnb, hiphop, rock…ect) will start giving their tracks for free, but keep getting revenues from gigs and merchandise.
Music has evolved in that moment when internet has evolved, but music industry ain't. So when we look at this Modular Punk case we can see that he didn't just stole tracks from Alex Di Stefano, he also stole tracks revenues and gig revenues.
HOW DOES LOOK DMCA ABUSE REPORT?
When you are writing DMCA abuse report you can find instructions and guidelines in legal sections of any website or in their ToS (Terms of Services) but basically you need to provide:
– contact informations (phone number, email address, mailing address..ect)
– you need to identify copyrighted content and to prove that you are owner or authorized agent
– links to copyrighted work
– statements that all informations are correct and true
– signature (scanned or electronic)
—
Second part in DMCA process is DMCA counter-notification.
So what is DMCA counter-notification?
That is process when person who is accused for copyright infringement is trying to reclaim tracks, and to prove that he is real owner of those tracks. Some website have great tactics for this. For example YouTube, if you are reported several times for copyright or content ID claims, You Tube will disable your upload ability and even delete your whole profile, because it's more likely that you will continue to upload copyrighted content then to stop doing that.


This is great tactic!
Facebook and MySpace also have great DMCA counter-notification system, but some websites doesn't have this, and you need to report copyrighted content multiple times until they decide to delete those profiles and even send them court orders in order to force them to delete and ban artists who are copyrighting.
DMCA – Report Abuse EXAMPLE
=================================================
Contact:
Company name:
Web address:
Copyright agent:
Email address:
Address: Street name, Street Number, Postal Code, Country
Phone number:
=================================================
1. Original Track:
Phunk Investigation Vs Alex Di Stefano – Warrior (Gladiator Mix)
http://www.beatport.com/track/warrior-gladiator-mix/1359982
Released by: 1605 Music Therapy
Release date: 2010-07-14
Catalog number: 1605041
Copyrighted track:
Modular Punk – Happy Birthday (Original Mix)
Release date: 2011-06-27
Released by: Dark Digital Underground, Inc.
Release/catalogue number: DDU012
Link to copyrighted track:
=================================================
I have a good faith belief that use of the aforementioned material is not authorized by the copyright owner, its agents, or the law. I swear, under penalty of perjury, that the information in the notification is accurate and that I am the (copyright) owner or am authorized to act on behalf of the owner of an exclusive right that is allegedly infringed.
Signature
HOW TO PROTECT YOUR WORK
Only way to protect your work is to register your tracks as soon as you produce them. In that way if somebody decide to copyright your work and even re-register your tracks like his own, you will always have eariler date of registration. Also you should always save and backup all project files. So if you somehow end on court you'll have ultimate evidence that you produced that/those track(s).
FROM WHAT LABELS MODULAR PUNK COPYRIGHTED TRACKS
1605 Music Therapy
Respekt Recordings
Sabotage
Binary404
Neverending Recordings
Italo Business
9 Records
Ibz Recordings
Echoes Records
INTERVIEW
At the end we asked Alex Di Stefano what is his thoughts about whole case.
Hi Alex, what was your reaction when you found out about this guy?
– Obviously, my reaction was anger and above I feel sorry for this guy.
Did you have any moral dilemma about this situation?
– Not that much, the only regret is knowing that there are this kind of people, stealing work of others and those like me who put soul and passion in what they do in the studio.
What's your thoughts about this whole case?
– At first I was concerned but soon enough I realized that stealing can't go unpunished. It isn't easy to watch when somebody steal your tracks but at the end of the day you know that you produced them, so that is giving you strenght to do not give up and fight.
At the end is this only your problem or problem of whole community?
– Definitely is a problem that concerns the entire community of producers. It is a serious problem that all producers, DJs, label managers and owners, clubs and promoters should pay attention and help everyone who will experience similar problems in future.
Also I want to say Thanks to all people who helped me fighting this guy.
CONCLUSION
This story isn't about Alex Di Stefano, this story is about all producers and labels out there! Alex Di Stefano was one of the first (as we know) who experienced this, and his
luck was that he had big team of people who fought this battle.
Modular Punk (Felipe Cersosimo) thought that stealing and copyrighting can go
unpunished!
Well it can't!
Its up to all community (DJs, producers, labels, promoters, clubs and media) to recognize this problem and to help those who are in fight.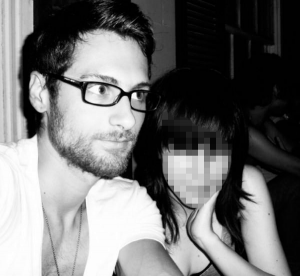 If you have any info about our copyrighted tracks by Modular Punk, or you find out that Modular Punk copyrighted your tracks inform us on copyright@binary404.com and we will help you!