Klartraum (Lucidflow, Soma, Darkroom Dubs, 100% Pure, Ministry of Sound, Absurd Rec.)
Klartraum is German for the stage of lucid dream, when you become aware that you are dreaming and are able to manipulate your surroundings.
Driving deep into the subconscious, their music envelopes and surrounds its listeners creating a world in which just like a dream, things are never as they seem. With an aquatic fluidity and warm, wave like pulses, their music gently lulls you into this trance like state, allowing accepted structures to become contorted and morph into something entirely new… read more
Klartraum Live Album Tour 2011

Klartraum Live Album Tour 2012

NADJA LIND (production, dj, live performer, Lucidflow label owner)
In the moment when strangers are surrounded by and pulsating to the same rhythm, Nadja Lind is in her element. Her deeply spiritual take on life that is reflected in her DJ sets and productions, Nadja believes that music is the one language everybody knows and feels immediately. Striving to harness this is her muse.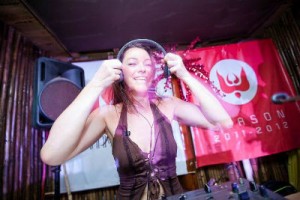 Spinning her debut set on New Year's Eve 2003, her prowess on the decks has taken her across Europe as well as to the US and India, including the Space Ibiza World Tour, to the million people Zurich Street Parade, the International Film Festival in Venice and Fabric London UK…read more