Matthew Wade was born and raised in southern Idaho. While in his teens he made video art projects, played in various death metal and hard-core bands, and was obsessed with video-taping everything he and his friends did, legal or otherwise.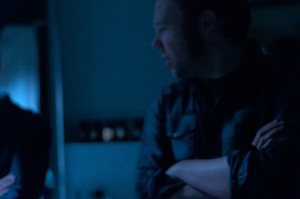 He met fellow creative folks Sara Lynch and Jacob Kinch, made several micro-budget short films which screened at large festivals worldwide, and in 2009 they moved to Vancouver, BC to attend Vancouver Film School. It was during his time in Canada that Matthew wrote and recorded what would become the album "Tyrannosaurus Wrexpo."
Matthew and Sara got hitched in 2011 and moved to Los Angeles after finishing school, where he now works as a freelance animator/illustrator.
He is filming his first feature film this winter.
http://matthewade.com has everything he is up to.
This is the story about the album told by Matthew:
Somewhere around the time I started making short films, I also started getting into experimental electronic music. I had grown up in various hard-core and punk outfits, so electronic music was pleasantly refreshing to my pallet. So I began collecting little toy keyboards and beat pads, and other stuff that you can find in thrift stores and
yard sales.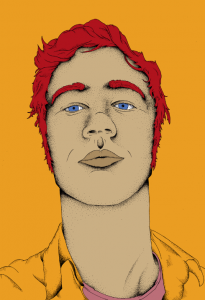 In 2009 my girlfriend Sara, my buddy Jake, and I all moved to Vancouver, BC, to attend school. I had insomnia for quite a bit of the time I was there, so I began plugging in the various toy instruments and writing little songs when I could not sleep. We also had this amazing view from our apartment overlooking Stanley Park and the beach. I loved being up at night because the city was so beautiful during that time.
I started showing some of the songs I liked best to Jake and Sara. Jake was playing with some analogue tape equipment (which had long since been abandoned thanks to digital everything) at the school. He played around with my tracks, running them through and mixing them with the old stuff until we found a groove we liked in the production value.
I think I recorded about 30+ songs during my time at film school and had no interest in releasing them, since it was just a hobby. A lot of classmates we showed the songs to asked for copies, so we went about constructing the album from there. The name of the album and the name Astronaut In The Aftermath were last minute touches so we
could call the record something before it went out.
Jake did all of the mixing and mastering between Vancouver and his new home, Seattle, where he is a professional sound designer. The album was mixed by everything from a Nagra reel-to-reel, to Pro Tools, Logic, and Garageband. I like to note that 90% of the album was written and recorded between midnight and dusk. The entire album was recorded and roughly mixed in the living room of our apartment on Robson St.
Astronaut In The Aftermath at Soundcloud:
http://soundcloud.com/false-colour-records/sets/astronaut-in-the-aftermath