Sónar, the annual festival bringing together the world's best in electronic music and in multimedia art, will kick off its biggest celebration yet June 14-16 in Barcelona, Spain.
More than 80,000 people are expected to attend the 19th "International Festival of Advanced Music and New Media Art," as it is formally known. The three-day event will feature over 110 artists performing in concerts in and around Barcelona. Thirty artists new to Sonar are set to join the internationally diverse lineup, highlighted by modern hip-hop and electronica titan Flying Lotus and one of the newest stars of European electronica, Russian Nina Kraviz.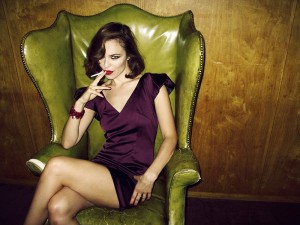 Most of the new artists on the schedule are rising players on the Spanish music scene. Seventeen performers will show off their skills in subsets of the Electronica genre, including cinematic electronica from Microfeel and ambient electronica from Logical Nonsense.
On its artistic side, Sonar will again team up with two Barcelona museums to showcase multimedia art exhibits. Featured this year are sculptures by Rita McBride, plastic-formed abstract pieces by Matthew Hawtin and environmental sound compositions by Francisco Lopez.
This year's SonarImage, a category in which photography and film is showcased, is an excerpt from director Sergio Caballero's new film "La Distancia" ("The Distance"), about a robbery in Siberian power plant.
Sonar is more than just music and art, however. SonarPro will offer opportunities for industry professionals to network, to learn about the latest trends and to discover the latest technological advances. While most SonarPro sessions are for accredited professionals only, there will be a daily workshop available for members of the public to attend.
Sonar's beginnings
Sonar 2012 continues a tradition that began in June 1994. The gathering has grown from a handful of performers into a major festival attracting headline acts from all over the globe.
The festival is split between daytime and nighttime programs. While music is the main draw on both sides of the schedule, Sonar by Day's events include art exhibits, professional seminars, artist showcases and a talent search. These events take place in the heart of Barcelona, at the Center of Contemporary Culture and the Museum of Contemporary Art.
Sonar by Night is all about concerts. Electronica subgenres techno, house, electro, IDM and hip-hop have always been favorites. Experimental and avant garde music styles have also taken turns on stages at the festival's venue, in the southern part of the city.
Among the many, many stars to appear at the event are Atom Heart, Fangoria, Hector Zazou, Daft Punk, Kraftwerk, DJ Spooky, Stereo MC's, the Pet Shop Boys, Yo La Tengo, Alison Goldfrapp, Aphex Twin, LCD Soundsystem, Massive Attack, The Chemical Brothers, Digable Planets, the Beastie Boys, Bomb Squad, Dizzee Rascal and M.I.A.
A global event
In the past decade, Sonar has expanded its reach, with events across Europe and on four other continents. London, Frankfurt, New York, Chicago and Buenos Aires have all shared in the Sonar experience.
In 2012, Sonar festivals were held in Cape Town, South Africa; Tokyo; and Sao Paulo, Brazil.
In each city, international artists joined forces with local artists to create unique, cutting-edge events.
In Cape Town, German and French artists were part of the lineup for "A Taste of Sonar," held in March. It was the festival's first appearance in Africa. Sonar and its partner SonarSound Tokyo held its event in April.
In May, Sao Paulo hosted a two-day festival with a similar design to the Barcelona event: Artistic and professional events held in the heart of the city, concerts at a large venue just outside the metropolis. Forty-nine performers took part in the event, including James Blake, Flying Lotus, Squarepusher (who are all scheduled to take the stage in Barcelona in June) and Cee Lo Green.
Sonar 2012 music
This year's event will feature a lineup packed with top-noch DJs and performers.
Among the highlights set for Sonar by Day on June 14: In addition to Flying Lotus and Microfeel, Masaki Batoh will bring his Brain Pulse Music Machine, an experimental device that can turn brain waves into sounds; DJ Spinn and DJ Rashad will show off their footwork skills; Mostly Robot will combine live instruments to create real-time visual artwork; and DJ Eltron John will mix old disco and new cuts and create futuristic sounds.
Sonar by Day on June 15 will see, in addition to Kraviz: Canadian trio Austra, riding the echo of '80s New Wave; London's Trevor Jackson with his warm dance grooves; French duo Plapla Pinky, who are big stars in Japan; and London's Knightwave, taking a moment out of her very busy schedule.
At Sonar by Night on June 15: The legendary Fatboy Slim; singer Lana Del Rey; London producer James Blake, who will make his debut as a DJ; Richie  Hawtin – one of the most popular producers,DJ 's and showmen ever ; the bass-heavy sound of Machine Beats; and DJ/producer UNER, a giant of the Spanish dance music scene.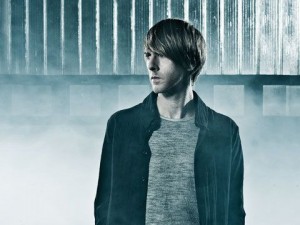 Sonar by Day on June 16 will feature: The futuristic blues of American duo Darkside; cult hero DJ Harvey; the live-remix artistry of Keys N Krates; a disco, pop, house and techno dish from Italy's Discodromo; Lenticular Clouds, the creation of Barcelona's Albert Zaragoza, a geography student by day; and the dance grooves of the UK's Star Slinger, created from hip-hop, IDM and syncopated house styles.
And at Sonar by Night on June 16, the festival will feature: New Order; The Roots; new star deadmau5; German duo Modeselektor and its blend of electro, hip-hop, techno, glich and IDM; and British rapper, singer, producer and DJ Cooly G. A trio of Spanish stars close out the evening: David Perez, also known as DJ2D2, with his audio-visual show; Yall DJs, Barcelona-based designers and DJs; and DJ Amable, a veteran of the Barcelona club scene.
SonarPro 2012
For accredited professionals, this year's festival will feature idea debates, sharing experiences and live experimentation. Most of these programs are open to professionals only; accreditation must be purchased before signing up for any of the following events.
Ideas: This program, entitled "Digital Music 2.0," is a one-day event featuring industry experts from all over the world. A discussion of music and cinema will be held, led by filmmaker and video artist Adam Smith, who directed The Chemical Brothers in their first film, "Don't Think." Also, economist Didac Lee will lead a discussion on football and its potential influence on the music industry.
Experiences: "Meet The Expert" returns, with five guests discussing the topic of staging international music festivals. Also, the group Mostly Robot will meet on June 15 to discuss the the making of their live music and visual art show on June 14.
Experimentation: "Music Hack Day" will be held June 14 and 15. Hackers and artists will have 24 hours to create the next generation of music applications. Prizes will be awarded for the best results.
"Dirty Electronics: Mute Synth" will teach participants to build a mute synthesizer, creator Adrian Shaughnessy's instrument that can create sounds from wire circuits. It is the only workshop open to both the public and professionals, requiring preregistration and a fee.
Visitor information
Tickets for the festival can be purchased at the festival or they can be purchased online via Sonar's official Web site, sonar.es. Packages include a Sonar Pass, granting access to all Sonar by Day activities and Sonar by Night concerts; a two-night ticket (not available at festival ticket offices) for June 15 and 16; one-day-only Sonar by Day or a Sonar by Night tickets; SonarPro Accreditation passes (available online until June 13) and tickets to the SonarExtra show, "Ghost Forest, by Francisco Lopez.
Be advised that none of the ticket packages will grant access to the special opening concert on the evening of June 14.
For more information on ticket packages, including purchase information and prices, log onto sonar.es/en/pg/tickets.
Sonar's official Web site also features information on accommodations available for the event, allowing visitors to make reservations for hotel rooms, hostels or apartments through the budgetplaces.com search engine on the site, at sonar.es/en/pg/accommodation.
Finally, under the official site's Information area, there is a page entitled How to Get There. It is a listing of links to bus, tube and train lines to get to Sonar by Day events. This includes a comprehensive listing of bus numbers, tube stations and train lines leading to the Barcelona festival event location. For drivers, there is a brief listing of parking areas.
For Sonar by Night events, the How to Get There page lists bus numbers and train lines that take visitors to the venue. These listings include a brief timetable.
Other ways to reach the concert venue are by taxi (phone numbers of local companies are listed) or by SonarBus, a shuttle service starting at Barcelona tube line L3 and proceeding directly to the event location.
Article by Anna Kec