From DJing in Liverpool to globetrotting and on to international acclaim, Yousef is one of the hottest names in electronica. With only two albums in his repertoire, Yousef has relied on his hard-won DJ skills to craft a scintillating live show.

He has carried this live auditory experience to locations where few performers dare to tread. Yousef was the first DJ to host a set in war-torn Syria and he has a loyal fanbase in South America, Europe and the US.
Yousef's new album
"A Product of Your Environment"
constitutes a significant shift in tone and style for the legendary DJ and sonic artist. The new tracks distance themselves from the standard fare of beat-centric and bass-heavy cuts that DJs so often spin in clubs.Of course, Yousef's latest offerings are intensely danceable, but there is a focus on melodic leads and harmony that is not present in most house music.
If there is to be a revolution in electronic music, Yousef could very well lead the way and "A Product of Your Environment" will make an excellent ignition. It might be tempting to refer to this release as an improvement on Yousef's first album,"A Collection of Scars and Situations", but calling it an evolution is far more accurate.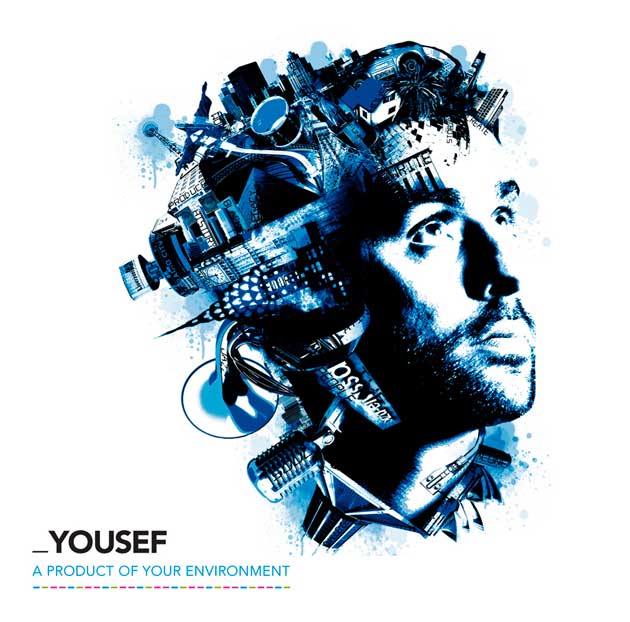 After all, "Product" is only the second full-length album from Yousef, it can hardly be viewed as an entirely separate entity. The new album displays many traits that made "A Collection of Scars and Situations" such a hit among the international dance community.



The opening track "An Old Friend" creates a solid introduction to the theme of the album as a whole. Starting with punchy piano chords and ethereal pads, the melody wraps itself around a wash of glittering synthesizer overtones.

A simple lockstep beat carries the tune to a gentle peak that is enveloping rather than arresting. All complexity vanishes as the instruments fade and the song becomes a mirror of the intro: simple chords floating in dark space.

This track has a destiny far beyond the club.Another highlight of "A Product of Your Environment" is the sixth track, titled "What Is Revolution." A heady swirl of crisp hi-hats and cymbal crashes is juxtaposed with cold electronic blips and beeps. Reversed cymbal splashes lend a distinct eeriness to the melody.



All of this is underscored by ghostly plucked strings. The build is gradual, with cleverly understated power. The mysterious voice of an old man steadily reciting lends gravity to the track while dissonant Spanish guitar riffs play. The drop is entirely satisfying and a little breathtaking.Yousef displays his acid house heritage with "Dissolve."

A tight kick-and-handclap beat propels a fat synthesizer bassline into spacy interludes that smack of the vocal drones found in Goa electronica. Piano chords return to assert command of the melody, cementing the hook in place.
One of the more danceable tracks on the album, "Dissolve" showcases the meld of styles that Yousef has achieved with this work. The sonic palette that he draws from is vast but the listener is not left to wander in space. A thread of similarity binds the tracks together so that the emotional impact of the listening experience resonates.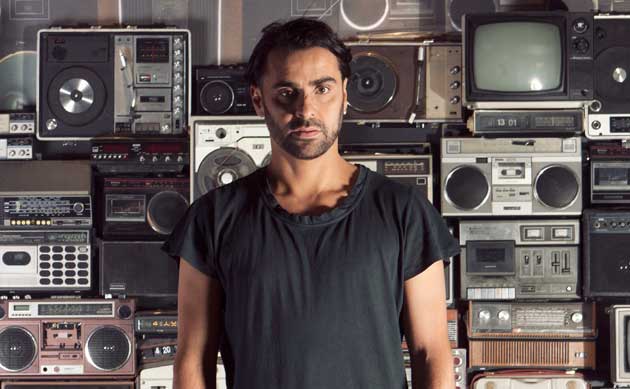 It is possible to imagine Yousef waiting at the end of the tracklist, beckoning the listener towards the conclusion of the experience. Aural landmarks line the path as the tracks morph and spin.