Germany stands at the forefront of the international electronic music scene and Miro Pajic has taken part in this trend for his entire career. With a string of landmark releases, Miro has shaped the style of his contemporaries in the scene even as he has redefined his own sound.

After conquering house and techno styles, Miro has spent the last few years experimenting with his own capabilities. His label Lazerslut showcases his latest work while other electronica luminaries such as Tic Tac Toe Records and Klickhaus have also featured Miro's newest projects.

Now, with a legacy of original work as well as epic remixes, Miro Pajic continues to create a scintillating live show that garners international acclaim. Some artists would find it difficult to remain original and inspired in the over-saturated modern music scene, but Miro consistently delivers the goods. He revealed some of his personal insights in a recent interview.


Many people know your music, but please tell us a little bit more about yourself. Who is Miro Pajic?

I was born and raised in Frankfurt, Germany. My dad is Serbian and my mom is German, so I'm familiar with both cultures. As a kid and teenager I was obsessed with drawing, sketching and generally very interested in visual art.

Music was always very important to me, and today I often remember in which year certain things happened, because of the music I was listening to at that time. After accidentally discovering techno in '91, from '93 on I started producing and releasing music on various labels, and under many different names. It has been my passion and profession ever since.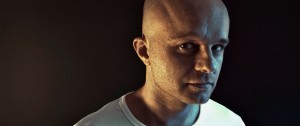 Do you remember the festival or the party that set your path as a musician and sealed your destiny?



There have been many events throughout the years that had a major influence on what I'm doing. The first time I entered the "Omen" (an early 90's club in Frankfurt with Sven Väth as a resident) was a revelation. This impression has never left me and it will always play a big part in why I do what I do. (Comparable impression when entering Berghain today.)

What was your favourite type of music to listen to as a kid? Who were some of your favourite bands and singers?


I enjoyed (and I still like) so many different types of music or artists/bands.

The 60's, 70's and 80's will always follow me on my path. Starting with older (real) soul music, dirty Rock'N'Roll or even 80's Pop. My dad has always listened to a lot of different music himself and I guess he was a big influence in my childhood. Without him I surely wouldn't know and love Earth, Wind and Fire, Eddie Grant, Genesis, ZZ Top, Little Richard, The Beatles, or even Serbian classics from the 70's or 80's (I'm still in love with the first albums by Michael Jackson).

As a teenager I had my hip hop period and I started gaining huge interest towards trash and death metal (the doomy one, not the Cannibal Corpse type), which was at its peak right before the whole techno thing started for me, and before you'd find me hanging out in local record stores.

How did you get your start in electronic music? Are there any artists who inspired you to start a career in music?

I didn't see it coming. I was more into the "grafitti/skater/bristish hardcore rap"" thing in 1991 and I was lying to myself that "techno sucks"! My curiousity lead me to the legendary "Omen" club, and I was blown away! There I got to hear all the awesome music by Underground Resistance, Plus8, R&S Records, PCP, Rising High, etc.. and I was hooked.

I never imagined ever being able (or "being in the position") to make music myself. Back then you really needed to invest money into gear to be able to make music. I was 16 or 17 years old and "making music" was like a dream – so, so far away…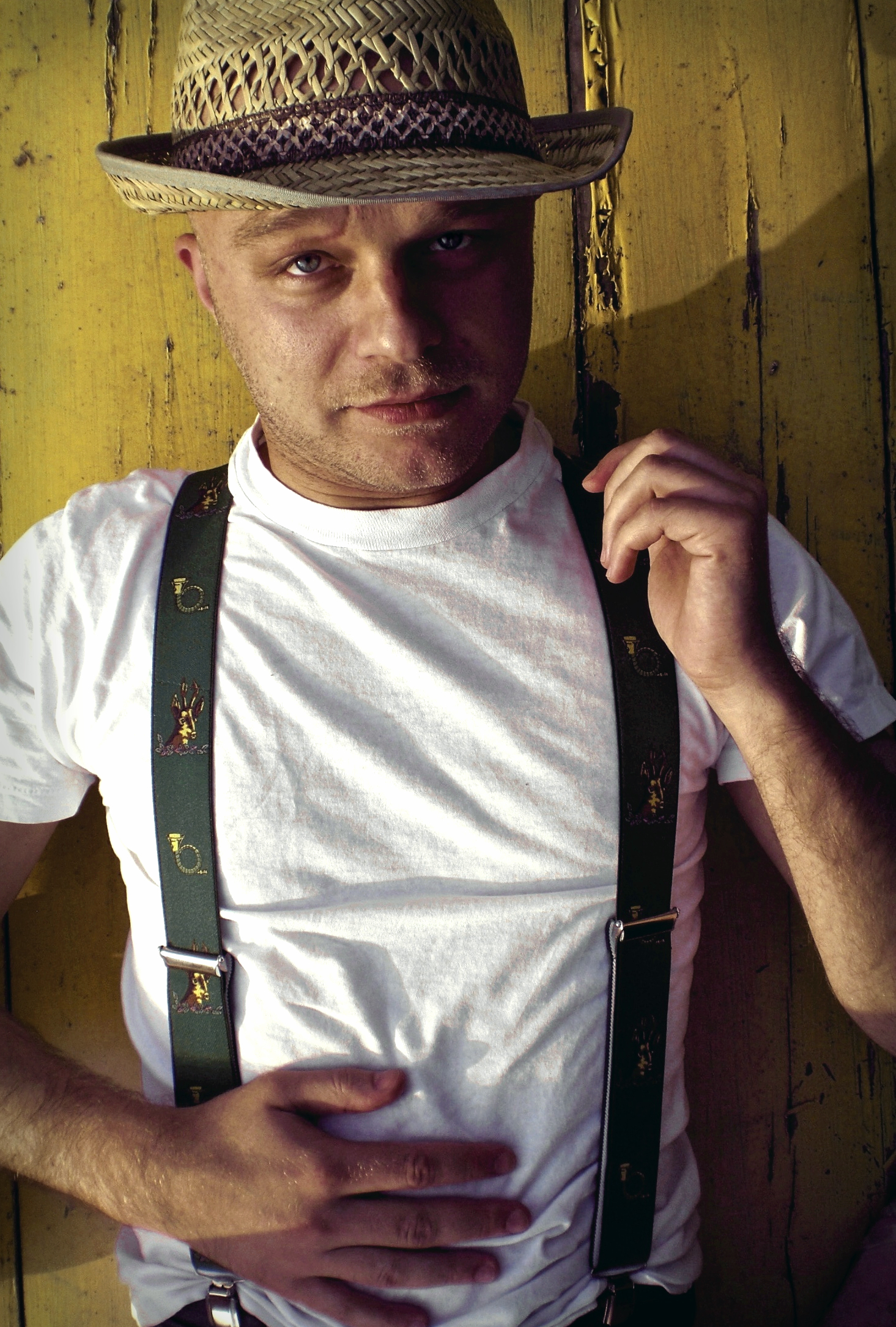 I was mainly concentrating on visual art (sketching, drawing, painting, grafitti, etc. were my first love since childhood, before I realized I could make music), until a friend gave me a very primitive program for the Commodore Amiga computer, which one could use to make very basic music on a lofi amateur level. Even if not really usable, I understood the math behind it, and I noticed that there might be some talent in me, so I wanted more of that.

In late 1992 I was introduced to the guys from PCP, who I admired a lot. Their main producer, Marc, who I'm still friends with today, was so kind to borrowe me 2-3 "tools" (a Roland TR-606, a Roland MC-202, a Soundcraft Spirit Folio 12 channel Mixer and a Yamaha REX-50 effects unit, to be exact) to record a demo for them.



Of course, that was years before hard disc recording, and I couldn't afford a DAT recorder either, so I recorded these "live" jammed tracks to cassette (no computer, only connected gear and me playing with patterns and muting channels on the mixer). Funny enough, they wanted two of the tracks and my first vinyl was brought to life – from cassette. It was called "MIRO 1". That was in late '93. I started making money with releases and gigs and I received my first advance from my publisher, from which I bought my first sampler, effect-machine and mixer…

Tell us about the podcast you've recorded for us.

I could make a huge story around it, but the truth is that I make a relatively fast selection of tracks that "click" for me at that moment, and work with what I have. The podcast is more of a story or a vibe, rather than trying to "only" make a good dance mix, I guess.
Miro Pajic Analogik Podcast



Tell us more about your collaboration with Items & Things – Marc,Troy and Magda?
These guys have been a major influence for me ever since the whole minimal thing was at its peak. Magda's super twisted dark funk, Marc's unmistakable productions and Troy's "brave", doomy weird sets were always inspiring and beyond this world. It often felt like "I totally know what you mean" type of thing.

I got in touch with Magda about two or three years ago after I noticed that she was playing some of my tunes. I started sending her tracks and after several months I was remixing Marc Houle's "Undercover". Since then I had a few tracks released on Items & Things. A good thing.



How did Planet Core Productions influence you?
The whole PCP thing was often only associated with hardcore/gabber/hard techno, you name it.

Truth is, in the beginning they were just making techno house influenced by 80's Belgian EDM (Front 242, etc.), Detroit, Chicago, etc.
PCP have released some of the best tracks back in 1991 to around 1994, which were nothing else than epic techno with its own signature – often dark, weird, futuristic, with a lot of attitude. I loved it, and they were from Frankfurt, same as me, which was even better because one year later I got to meet them.

When I got really involved and started releasing one or more 12" per month, the whole scene had already started splitting up into all sub genres and PCP (with its dozens of sub-labels and its own microcosm) wasn't the same as it was before. It was still okay and I was part of it, but deep inside I never felt it the way I did in the first years. Years and more than 50 vinyl releases later I had to leave the PCP ship and the world around it. In the early 2000's I had to go another way, which, after a few years, guided me back to where I came from and also here: this interview.

Since nowadays music is available worldwide as soon as it is released, piracy is a big issue today. What is your take on that?


In the beginning I was very concerned, especially since I come from the days when you actually made money making music. Now I know that there are certain things you simply can't change, so I just focus on other things nowadays. I heard that illegal downloads are going down, but I don't know if it's true or not.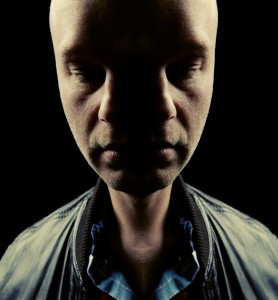 You are an artist, so you have to balance dance/club music with abstract electronica. Is that difficult for you?


I'm constantly fighting with myself to be as dance-friendly as possible. As long as it's rhythmical and it's supporting the groove, in my opinion everything's allowed.
The balance (in favor of the dance/club part) is important though, which I always get reminded of when I'm at a good party. It surely is no secret that I love the combination of these two, if you know my productions.

What makes a live performer unique? How do you decide whether someone is a live performer or a DJ? Which one do you prefer?

Technically, I don't really care about details. To me it's all about the end result and the signature/vibe/magic/hypnosis an artist provides in that moment. I don't care if someone has dissected all his tracks to 45 channels in his live set and fiddles with 6 arms, or if he keeps it simple but has all the ingredients to play ping pong with my senses and/or force me to get sweaty on the dance floor.

If you heard a set you've downloaded by an artist you never saw in a club, and you really loved what you heard, you probably wouldn't really care how he did it.

Vinyls or CDs?

Even though vinyl is a wonderful thing, I have to admit: I don't care so much anymore (says the guy who was a "it must be vinyl" guy for over 10 years). You can't stop evolution and vinyl has been the music media Titanic for years…

Analog or digital?


Until 2005 my studio was all analog (at that time I'd never touched a plugin before) and I was loathing the whole digital thing. It was an ignorant and biased opinion. The result is what counts for me today. Whether oil or acrylic, it would still be a Van Gogh if it was painted by him. On the other hand, analog (hardware) music production gives you a totally different feel and inspiration than mouse clicks and looking at a virtual something.

 Clubs or festivals?
Clubs, because of the intimacy. Lights can also do their thing way better in a club. To me, this is an important thing.


What type of equipment are you using for your DJ set-up?


Since 1993 I was playing with vinyl or performing live (computer, sampler etc.), and I started the whole ITB thing in 2005, which changed a few things.
Since 2006 I've been playing live using Ableton Live, and I just started to DJ again this year using Traktor Scratch with an X1.

I know that your profession can get quite stressful at times because you dedicate a lot of time to it. What do you do to reduce your stress? What are some of your other hobbies?


That is a good question and something I have to remind myself about all the time. I think that doing "other things" is the key. Being very focused and constantly obsessed with your career and your art can easily blur your view, suck out productivity and you can end up in stagnation. Doing "normal" things can easily fill up that creativity cup. I've just reminded myself about that again.


What advice would you give to someone who wants to be in your shoes?


Have the faith of a child, be patient, be honest to yourself, have a vision that keeps you dreaming, and always aim for what you love and consider the best.