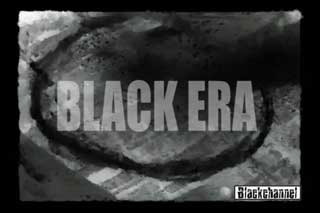 BLACK ERA – CONCRETE TRIPHOP FROM NAPLES -IT- black era chooses the hardest sounds from the 90′ british triphop and mixes it with some insane obsure flavour – new deeply aggressive episodes coming on march 2007 – with the album …THEN…
all blackera discography in freedownload fromwww.aquietbump.com
Black Era comes from Naples, the borderline of legality and European civilisation.
Black Era has not forgotten that Naples could have become one of the cultural centres of our continent and will not resign itself to the inexhorable decay.
The members come from years of experience in all areas of Neapolitan music.
Black Era coagulates in a  nucleus held together by the same experiences and the same viewpoints; a bunker in which we wait for help and from which we send out our SOS.
after the release of "the point of no return" (sept 05) black era returns with "the tunnel EP" (nov 06), a little fragment of the black new sound that will mark the forthcoming album "…then…" (march 07).
Music:
http://www.blackera.com/thetunnelep/2 – trilateral.mp3
Website: