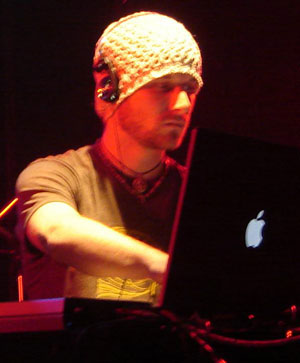 Repose is Chill electronica music textures and ambiences; evolving mellow mood induced instrumental music by Jason Greenberg and various collaborators.
The word Repose by definition is when the mind is in a serene state of peace, rest and harmonious composure. 'repose' the music project is named after the restful chillout quality and captivating mood induced state that the music of 'repose' has been known to transcend to it's listeners.
Repose is a collective music project founded by Jason Greenberg with a basis of chill electronic percussive textures and ambiences. Repose is evolving into mellow mood induced IDM instrumental music as well as vocal accompanied electronica textures with various vocalist collaborations.
Vocalists so far have included Sue Passmore, a Toronto based vocalist and writer as well as long time friend and recording artist 'Caroline' who Jason has been producing, collaborating and touring with since her debut album 'Murmurs' was released by Temporary Residence Inc.
Repose's debut album is currently being completed and is scheduled for release in Spring of 2007.
Tracks:
Website: