We interviewed La Baaz, one of most awesome and promising techno artists on today's scene and he prepared a special, exclusive dj mix for your pleasure. Check it along with several other projects Patrick's on. Techno friday's on.
For those who heard about you but haven't go in depth, tell us a little bit about yourself please.
Hello, my real name is Patrick Sonderegger and I live in Zurich, where I have my studio and the office. I've started my electronic music career in 1994, at this time I've organized small outdoor parties where I was playing my first vinyls. Back there I produced music on old C64 and Amiga Computer but soon I bought my first audio equipment to refine my tracks.
From 1999-2004 I've released countless progressive trance tracks together with a friend under name Paste. La Baaz project was launched in 2002. In this project I focused my tracks and sets more into Techno.
Today, in my DJ sets, I play chosen minimal techno and groovy tech house with unique atmospheres and groovy rhythms using Tech approach that designates my trademark sound. In my home town, Zurich, I am also co-organizer of the successful party series Kinky Beats.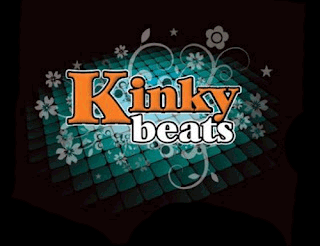 What would you be if you didn't gone this way (music production) ?
For me music has always been a very big role in my life, I've sung in bands before, now I'm a DJ and producer. The music has sent me on big tours and I have met many interesting people. Something I would never miss. Incidentally, I've specialized in website programming. Today I am self-employed and run along with the music successfully a small web agency. I'm very happy with this combination.
Do you remember the event (party/festival) that sealed your destiny and made you go this way?
It was not really a festival I was especially fascinated by the electronic music that I could compose on my computer. Very early I had C64 and Amiga, and I tried to make my own tracks. I've played tapes of my own compositions at that time on small open-air parties, people were crazy about it.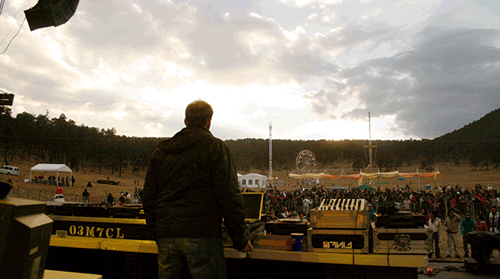 What did you listen to and what/who was your inspiration back then when you were starting your thing?
In my teenage years, I've listened to rock and heavy metal, fortunately, in the 90's, I was lucky to get inspired with techno and progressive trance. I've developed my sound taste over the years – from the quite deep, progressive trance sound to the Tech-house and Minimal-Techno nowadays. When I think about music, I always produce what I personally like.
Do you travel a lot and what is your favorite gig destination?
Lately, I'm not travelling a lot. As I said, I run my own company, which has occupied my time. Zurich is also quite a beautiful city to enjoy with a lot of parties and good people! I'll be back to traveling abroad and performing soon. I was travelling and performing a lot before, in Mexico, Brazil, Australia and several European cities.
I play a lot of DJ sets in Switzerland, but Mexico is currently my favourite destination, I played at big festivals with lovely people and they love the sound of La Baaz.
Favorite festival and why?
My best festival experience I had in Mexico at the Soul Tech Festival, where we performed as Moosfiebr. The crazy thing was already the trip to the festival. We should've play at 2:00 AM and we have been picked up at about 1:00 AM from the hotel in Mexico City.
There were about 8 artists in the bus. On the way up, the dirt road to the festival, many cars and thousands of people were waiting for the entrance. We had to pass exactly trough this. There was almost no passage with the small bus. We stopped several times stuck in crowds of visitors.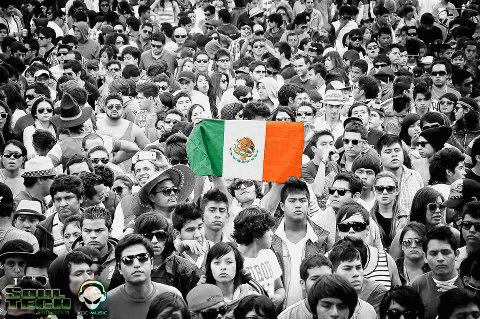 The driver told us that we should stay invisible in the bus, because it could be dangerous if the fans spotted us. They are crazy about making photos of us and eventually would want to get into the bus.
Suddenly, some of them spotted us and started shaking the bus, but in the right moment the driver was able to break out of the crowd. After 3 hours journey and some wicked moments we arrived very late on the stage and we could start our live performance in front of 15.000 people waiting for it. It was a crazy experience. The best festival in Europe for me is the Fusion Festival near Berlin…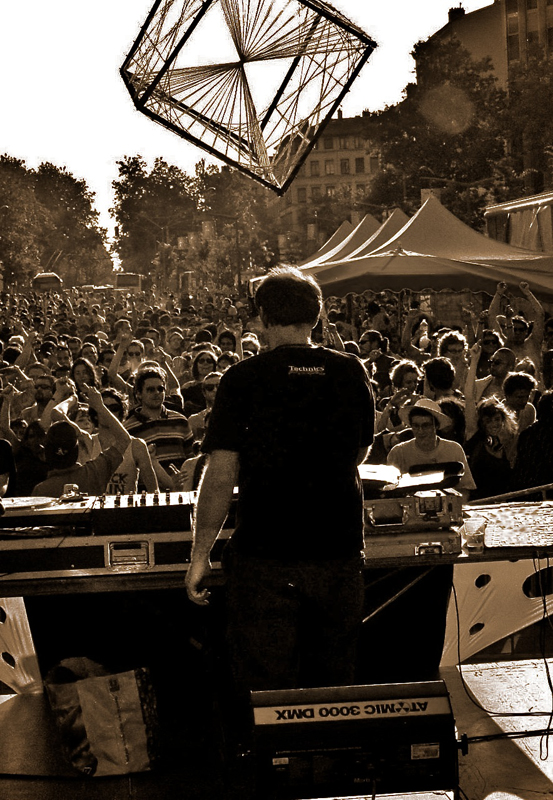 If you have a family and travel a lot, how do you manage to overcome being a homesick?
I'm with my girlfriend for many years. Always when I have to go for a gig in another country we miss each other for that time but she also likes electronic music a lot so she often travels with me to the gigs and we can enjoy the parties there together.
Now when we know more about you, what is your favorite hardware/software platform and setup?
I'm a computer geek since the beginnings of C64 and in my studio I work with a PowerMac and Cubase. That's also one reason I work almost only with a VST's setup.
VST's you're using a lot?
Who'd you love to collaborate with in the future or you're a lone gunman?
At the moment I work with DJ Kara Maehl our joint projects Moosfiebr and La Baaz & Kara Mehl. In the future I would like to invest more time especially for the project La Baaz and Moosfiebr. I like to do remixes for other artists to get new musical input.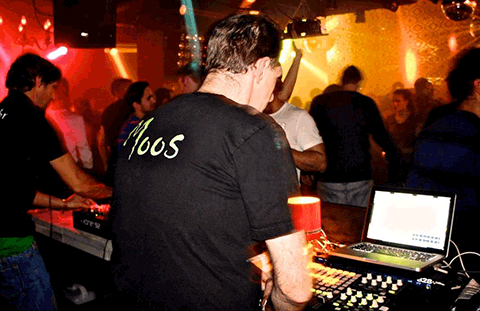 What's your take on piracy now when music is available worldwide to virtually everyone immediately after being released?
Well, the internet has changed the music industry and new technologies are always made so that sound is easy to copy. There is one point to make it all valid, because if a fresh artist wants to be heard, their music should get out there as much as possible, even with the prior knowledge that it will probably be illegally downloaded. This can be also a good promotion, and you will get a gig faster in foreign countries.
Of course the income of an artist has changed, I think most of the artist charge now more for a gig to get their income compensated. But if somebody wants to support their favourite artists, they should buy the music on Beatport or other online shops with a good feeling.
Please, when you're going to drop that "Freak It" SoundCloud bombshell already in its entirety? I played it like gazillion times, it's insane!
My newest work "Lady Elliot" will be released as soon as I have a second track ready for an EP.
The tracks "In the Club", "Loco Motive" and "Freak It" are all released on Bosphorus Underground Recordings. Check it out.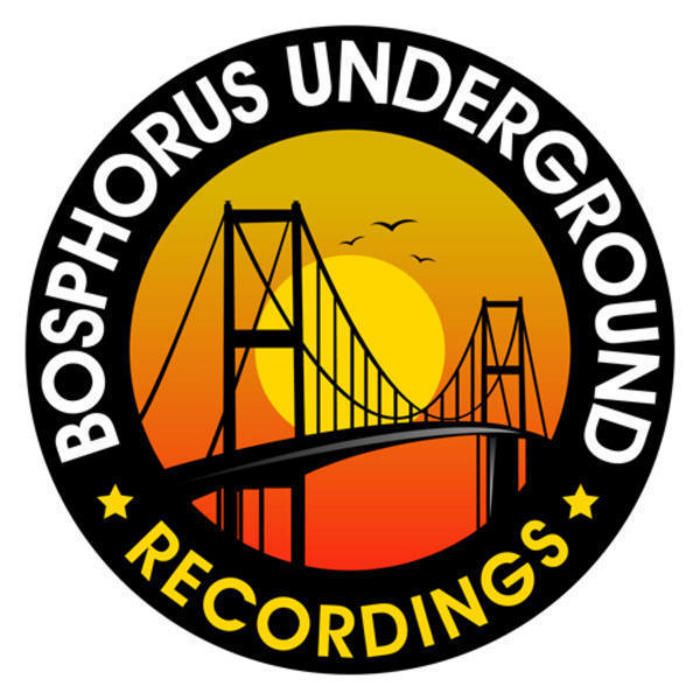 Any work in progress at the moment and can we expect a release soon?
Lately, I've focused mainly on the Moosfiebr project. We have a remix ready for Minilogue's "Doiice" and for Ticon's "Blow My Horn". Several pure Moosfiebr tracks are in the pipeline for a release.
With La Baaz I had some releases on Bosphorus Underground Records, where others will come in the future. One of my latest unreleased works you can listen on soundcloud.com/labaaz
What do you play/listen to these days?
I listen to anything with a character and what I think is good music. Mostly I'm into minimal-techno and tech-house with emotion. In my DJ sets I play quite a wide range, from groovy minimal-techno/house to very emotional electronica as well. I'm always finding the right groove to make people happy on the dance floor.
Some of my Favourite Artistes are: Pan Pot, Stephan Bodzin, Julien Jeweil, Dubfire, Oliver Hunteman, Adam Beyer, Sam Paganini and more..
Contact:
Social: