The psychedelic trance music culture first gained momentum in the UK during the mid-1990s, and it has since expanded to many other countries that host their own dance festivals for devoted fans of this unique genre. Psychedelic music creators layer instrumental melodies over fast-paced, repeating riffs.
They then combine these with various rhythms that result in a style that differs from other forms of electronic music such as industrial or techno.

Various DJs and artists have contributed their own musical signatures to psychedelic trance, which has helped to create sub-genres including dark, techno, and progressive forms of this music. Fans interested in hearing new psychedelic sounds have plenty of choices when it comes to attending an electronic music festival.
Rainbow Serpent
This festival takes place in Western Victoria, Australia during the Southern Hemisphere summer. The 2011 Rainbow Serpent was held from January 21st to the 24th in Melbourne. Ticket prices range from $165 to $225 and grant access to all events and performances over the four days of the festival. While Rainbow Serpent has not previously sold out, it does have a limited capacity of roughly 9,000 to 10,000 people. Tickets can be purchased online or at a few different local Australia retailers a couple of months prior to the festival.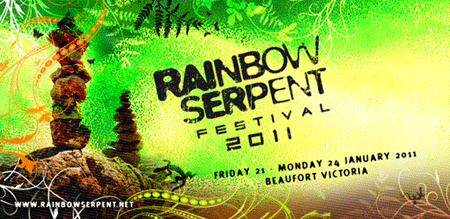 The Rainbow Serpent Festival is not only an electronic music festival; it is also a showcase for visual and performance artists as well as for holistic arts such as yoga, massage, and meditation. A popular feature of the festival is the Lifestyle Village, where visitors can participate in workshops teaching creative art therapy, dance, Qi Gong, and much more.

Psychedelic trance music performances at the Rainbow Serpent Festival take place on a main stage and several secondary stages. The festival's website has a list of performers with their scheduled times on stage so fans can know when to catch their favorites. The main dance area is called The Playground, which is one of the places to see and be seen at this dynamic festival.
Rainbow

Homepage: http://www.rainbowserpent.net/
Social Media:
Indian Spirit
The Indian Spirit dance festival is one that blends psychedelic trance music with cultural influences from traditional Indian culture. This gathering happens once a year in Northern Germany during the first weekend of September. Tickets cost between 40 and 45 Euros, or about $63-$67 USD. Up to 7,000 guests attend each year, and many purchase tickets well ahead of time to ensure a spot. This festival is an open-air outdoor one, and most attendees set up camp for the entire weekend. Festival organizers provide amenities such as showers, trash collection, and weather-resistant portable dance floors.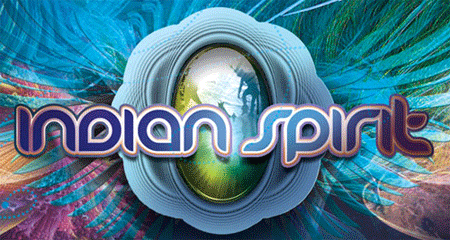 The electronic music selection at the Indian Spirit Festival is one of the most diverse. Psychedelic artists play every sub-genre from dark wave to progressive to minimalist. The festival truly offers something for everyone in terms of music styles, whether visitors are newcomers or seasoned fans of the psychedelic trance music scene. A prominent philosophy behind this festival is reconnecting to the essence of nature through group dance and celebration.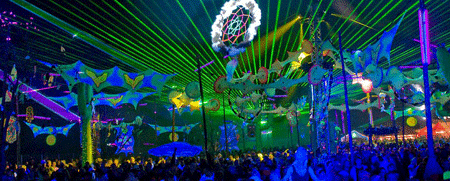 Psychedelic music artists travel from a variety of countries such as Israel, Sweden, and Brazil to perform at the Indian Spirit Festival.
Homepage: http://www.indian-spirit.de/
Social Media:
Sonica
The Sonica Dance Festival is a yearly event held in Italy. The 2011 Sonica will take place from the 12th to the 16th of August on the beaches of Montenegro. Tickets are available in advance online for 65 Euros, or $95 USD. The venue has an extensive line-up of well-known psychedelic trance artists performing on both a main stage and an alternative stage. The number of festival attendees can be greater than 10,000 due to the nearly unlimited outer space for this festival. Some artists who perform at this event are known for their mixes of different styles, commonly called "psygressive" musical styling.

Sonica organizers create not only a dance and music festival but also a space for artists to showcase their work. Many avant-garde architecture enthusiasts build intricate temporary structures that are reminders of sculpture work in any art gallery. Performance artists also have opportunities to perform at various times throughout the Sonica Festival.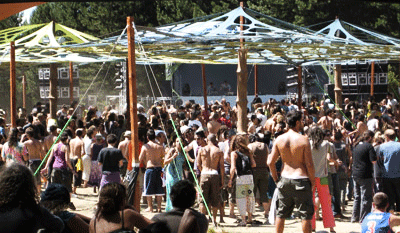 The healing arts are an additional feature at Sonica; guests have chances to enjoy massages, meditation classes, and yoga seminars. Ecology is a focus of this festival, with workshops dedicated to reducing environmental impact and enjoying green living. Every aspect of the Sonica Festival is designed to leave as little trace as possible and to celebrate the natural world.
Homepage: http://www.sonica-dance-festival.eu/
Social Media:
BOOM
This popular event is known for its blending of music with diverse visual art and culture from as many different inspirations as possible. The festival is held in Idanha-a-Nova, Portugal every other year in late August; it is specifically scheduled according to the cycle of the full moon. Ticket prices start at 130 euros, or $185 USD for the BOOM Festival itself. An additional after-party called After BOOM is an optional inclusion for about $228 total. The festival organizer offer a shuttle bus from major airports to the festival venue for an additional $78, not including an added transaction fee.

The BOOM Festival is one of the largest of its kind in Europe, with a maximum capacity of 26,000 guests; the event has sold out in the past as well. Tickets and bus reservations should be made at least a few months ahead. Early ticket sales can be arranged through event coordinators known as BOOM Ambassadors, who can also handle bus reservations on a first come, first served basis. An alternative is to purchase electronic tickets through the BOOM website, though these can often sell out quickly.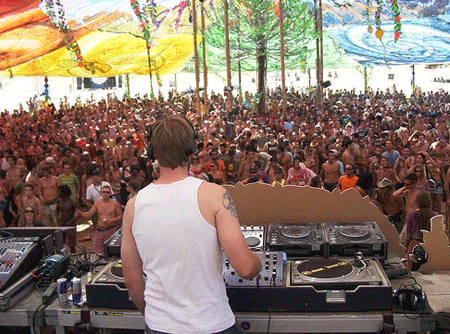 Keeping with the spirit of the lakeside surroundings, the psychedelic music at the BOOM Festival often leans toward ambient and easier grooves. Indeed, there is even a dance floor section called the Groovy Beach floor. The focus of the BOOM Festival is to create greater connections between mind, body, and spirit through dancing in large groups for an extended time. Many participants report greater non-verbal connections with others through this practice as well.
Boom festival organization offers unique podcasts to global audience through their website, here is one of the latest podcasts by M-Theory:
Mindstream 13 – The Boom Radio Podcast by M-Theory
Subscribe to more:
http://feeds.feedburner.com/boomfestival/radio
Homepage: http://www.boomfestival.org
Social Media:
@facebook
@twitter
@soundcloud
Feel free to get us feedback with exciting stories from festivals you've attended!
See you at the dancefloor!