Pale Penguin has been a mainstay in the electronic music scene in Thessaloniki, Greece for nearly two decades, making him a force to be reckoned with when it comes to breaks, electronica, techno and techno-house. If you have not made it over to see him as the resident DJ at the Elvis Bar in Thessaloniki, or had the honor of hearing one of his sets opening for major acts, entertaining film festival attendees, filling up clubs across Europe or battling it out at the Battle of the Year/Balkans, maybe you have caught him as the main music contributor for Freeze, Soundmaker or Crawford Magazine.
His influence on the electronica scene doesn't stop there; he is also a co-founder and co-manager of V.I.M. (Very Important Music) Records and has teamed up with Kid Stretch to deliver to the world the funky, disco-breaks project Pale the Kid.
Whether you are a long-time fan or a newcomer to the world of Pale Penguin, check out this interview to find out what he's been up to lately and what we can expect to hear from him in the future.
Can you tell us more about your background?What were you into before music?
I was born in a small city of North Greece before almost 42 years and when i succeed to the University i moved to Thessaloníki, Greece's second biggest city. After i had finished the university I've done my postgraduate studies in UK, stayed there for 2 years and got my MBA degree. Then i moved back to Greece again and almost 14 years now I'm working in different companies as a real estate expertee. Now I'm North Greece real estate manager for one of the bigger Greek super-market companies. Additionally to this I'm deep into music as a DJ, producer, reviewer in magazines, label owner and label manager. I'm married since 9 years now and I've got a beautiful daughter which is 7 years old (thanks God she loves Breaks!)
What drove you to break-beat ?
I was always into freestyle stuff….i loved Big Beatz…the early days. Labels like BOLSHI RECORDS, ATHLETICO RECORDS, DUST II DUST RECORDS, WALL OF SOUND RECORDS, FATBOY SLIM (of course!), FREDDY FRESH, CHEMICALs etc…..Then i've listened to the early MEAT KATIE stuff, KINGSIZE RECORDS, AKADEMIA, ACETATE and when i listened to PMTs-Gyromancer i have found the music that i love till now!
What would you describe as the starting point in your career?
Depends on what career do you mean. If you mean my career as a dj i can state my first DJ-ing nights dropping early WALL OF SOUND stuff and people going nuts, if you mean my career as producer the starting point was the white label vinyl that we've print with THE SCIENTIFICS. A cover version of Eurythmics classic "Sweet Dreams", and we have sold all 300 copies in almost 2 months.
How long have you been doing this?
I'm DJ-ing since 1992 I think playing Acid Jazz, Funk etc but I can say that I'm doing it in the "appropriate way" (doesn't means only professionally) since 1997. I'm producing since 2004 together with my "partners in crime" ECHONOMIST and MR.LOOKMAN. Together we're THE SCIENTIFICS and we have launched and managing V.I.M.RECORDS.
How did you get into V.I.M records?
As I have mentioned before I have launch V.I.M.RECORDS together with the two friends of mine. We have been always good friends, loved music and one day back in 2006 we have decided to launch V.I.M.RECORDS in order to give quality and forward-thinking music to the audience.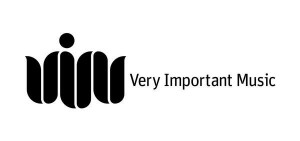 What are your musical interests apart from break-beat?
I'm a massive Vinyl collector since my early ages. I'm collecting and listening to everything that sounds good to my ears. I'm deep into Funky, Funky-Breaks stuff, Jazz, Latin, Boogaloo, Electronica, Ambient, Deep House, Techno etc. Used to listen to a lot of Indie Pop stuff and Alternative stuff. Now I'm also going deep to Dubstep and Future Garage.
Can you tell us something about your first club performance?
It's been so many years back and it's been so many clubs that I've played all around the world that I really cannot remember it. I think it was here in Thessaloniki, in a small club that doesn't exist now, I was stressed of course but everything went perfect as far as I can remember. There are some clubs and festivals that I've played that was simply amazing and I cannot forget their atmosphere and the whole feeling……..the passion of the crowd.
What are your plans for the future? What can we expect from your new project?
There are a lot of plans for the future. First of all we've reached release No100 with V.I.M.RECORDS and we have released a massive collaborations compilation for this called "100 LIGHTS AWAY FROM HOME". The plans is to continue releasing dope stuff and to maintain our position in the top Breaks labels worldwide. On the dj-ing side of things I will continue my two Fridays per month residency in ELVIS CLUB here in Thessaloniki (a residency that lasts around 8 years now!!) and I'll do some gigs around Greek islands for the Summer. On the production side of things there are a lot of remixes and a special compilation for THE SCIENTIFICS that are going to come out soon, and there are a lot of remixes for my Disco-Breaks project PALE THE KID that will also come out the next months. Finally lately I've launched a new Tech-Breaks/Tech-Funk label (together with Wasabi from ERASE RECORDS) called DIABLO LOCO RECORDS. A label inspired by traditional Mexican wrestling and the famous Luchadores! We have released so far 4 killer singles and we're looking forward to offer top quality stuff within next months.
Any DJ's or producer you would like to mention?
There are so many that I'm afraid I'll forget some of them. There are a lot of people that are doing great job in the scene like Duane Barry and his label DIGITAL SENSATION UK, like Lee Martin and DUSTED BREAKS, Dom Smart and BROKEN ROBOT RECORDS, Scapo and DIRTY DROP RECORDS,
Dima and RUNE RECORDINGS, of course HEDFLUX, KULTUR + COLOMBO, BEATMAN AND LUDMILLA, BLAZER, PARALLAX BREAKZ, LINE OF SIGHT, ANDY FAZE, MACHO, DIGIBOX, VIZE, IRE, FISSO & SPARK, DEENK, BL1TZ, SASSER, GEON, THEC4, LADY PACKA, TRIPLE AGENT, STEVE MACCABE, LLUPA, GHETTFACE, JOURNEYMAN AND BARRCODE, BIG MISTAKE, BAD TANGO, SKETI, SYSTEM 2, HOME ALONE, BEAT RANGERS, CAGE PAGE, ADAM FAZ, T.R.O. and so many others that are doing good job and pushing things forward!
All DJ's have their favorite piece of equipment , what is yours?
Nothing preferable……2 Technics MKII and a good ALLEN & HEATH mixer are the best! Sometimes I'm using a CYLOOP but there's nothing special for me
Which countries do you feel you are best accepted in?
Of course my country because I'm well known here and there's a lot of respect for what I'm doing. Also I've played sometimes in Germany and seems that I've connected with the crowd perfectly. But in general I cannot say that I'm best accepted and to some others not….it's more to what crowd are you djing for and what do they expect from you. You have to get in touch with the people, understand their feelings and needs, "smell their tastes" and then you can easily have them "eating out of the palm of your hands".
Do you have some influences you would like to name?
One of the best DJs I've ever played with is MEAT KATIE….i love his energy and power and his Breaks & Techno sound. My favorite producer in the scene is without a doubt PMT…..pure gorgeous darkish Proggy-Breaks music. Shame that he had stopped producing many years now…..
What do you do when you're not making music? What do you do in your spare time?
I'm spending most of my time in my daily job. Then I've to control and balance things between music and family. To see my wife, my daughter, to find the time to see some friends, going out for some good food and good wine. Thanks God I'm managing it till now.
Does the pressure of this kind of life sometimes get to you?
For sure….sometimes I feel very tired and stressed and under a lot of pressure. But again it's that pressure that gives me the vision and the need to go on and be more productive. It's all matter of control and balance I believe.
What would you recommend to someone just getting into business?
To be true, honest and to do (with all his effort) the things that he believes that are OK. There's no right or wrong in this business, it's a matter of different tastes. But if you're honest and true, sooner or later, the others will get what is the most important from you: good vibes and good feelings! That's what counts the most.
websites:
Official Website – http://www.vimrecords.com/
@Facebook – https://www.facebook.com/grigoris.savvidis
@MySpace – http://www.myspace.com/vimrecords
@Discogs – http://www.discogs.com/artist/Pale+Penguin
@Play.fm – http://www.play.fm/artist/palepenguin
@Soundcloud – http://soundcloud.com/pale-penguin
@Mixcloud – http://www.mixcloud.com/palepenguin/
Article by Anna Kec