After training as a sound engineer in the field of advertising and synchronous, he was a resident DJ in Club Hamburger House Front. Starting in 1994, there were often club nights held in his name. He moved to Berlin at the end of the 1990's,but he did regular nights before that (in the mid '90's) at legendary E-Werk and Tresor.
He founded the label Effortil Records, which he then renamed to Intim Records. He did the Poker Flat Nights party series with Steve Bug and DJ Cle (Martini Bros.) at  the Sternradio Club. Most of his productions appeared on labels such as Dessous and Poker Flat Recordings. Ladies and gentleman, he is Martin Landsky.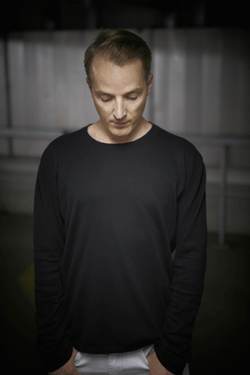 1. Thinking back, when did you first recognize and become passionate about electronic music?
I started Djing and listening to music quite early and as i am one of the old guys, there was even no electronic music existing these days.
When the first Funk bands started to use drum machines and focused more on synth sounds i was definitily amazed. And then when the first pre house tracks came out, which were more minimalistic stripped down and often also very instrumental, i was infected by this "new" sound character. It just took a bit of time before the first real House and Acid records came out, and i was lost on it, totally….
2. I know that many musicians do not like to confine themselves to a specific genre, but how would you define your particpoular music style?
Thats so funny, beeing in the biz for some time, i heard people naming my music in 100 different ways…
I´d call my music an eclectic deep and funky mixture of house and techno with a razorsharp edge and a serious dark twist…=-D
3. In the early days of your career, you were deeply involved in the Hamburg music scene. What was your inspiration? Was it a person, a particular track that inspired you and fired you up or was it a dance club, perhaps?
I grew up in Hamburg and it was obvious that Hamburg was my playground. My whole musical education and clubbing education took place there, and when electronic music was invented i followed the whole development in Hamburg, so there are many many inspirations based in my hometown.
One outstanding experience was the Front club, one of the leading and most advanced clubs in Germany back then. The Djs Klaus Stockhausen and Boris Dlugosch were blowing our minds…I would say this is one of my biggest influences still today….
4. You've provided your amazing producing talents for artists on a wide range of labels. Do you get the impression that the experience of producing for so many labels has affected your sound and How?
Haha, thats kinda funny..Yes i did a lot of remixes for a range of labels, but speaking about original productions i have always stuck with my homies. Poker Flat and now newly Mobilee are almost the only Labels i released my own stuff own, for very good reasons.
But when doing remixes for other labels and artists, i always enjoy the fact that there is a specific sound already and i have to work on that and trying to bring my perspective into it..The result is always different compared to my own original work, so for sure i am always affected and influenced by it.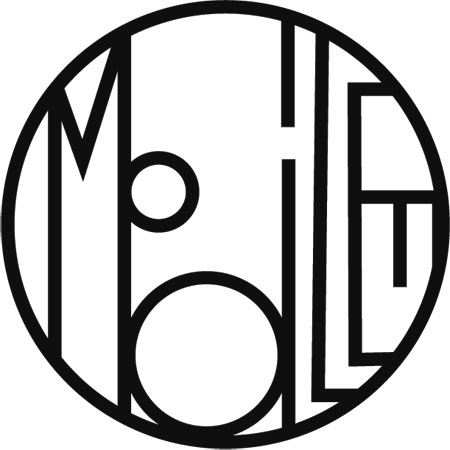 5. Many musicians like to synthesize different kinds of music in their pieces. Do you listen to other kinds of music besides electronic music? If so, who are your favorite artists outside of the electronic music scene?
Oh yes, i listen to alot of other stuff…Jazz, Funk, Soul, Hip Hop, even Classic etc…Too many artist to name, but for sure is the whole early 80s Funk my second big love next to Housemusic.
All these different music is a part of my musical knowledge and of course it gets reflected in my productions…
6. Nobody gets to the top on their own. Who are the people in the business which you relied on to get to where you are today?
A lot of people, promoters, clubs etc believed in me when i was young, which was a big help to get into the whole scene and of course kept me going on and believing in myself.
The one biggest mentor was for sure Steve Bug and the whole Poker Flat crew, we are close friends and partners for a long long time now and i don´t know i would have been without them. They were and are a big support, a plattform where i can freely express myself musically and close friends which is more than important in this buisiness…
Another big support is Mobilee of course, we started to work together just for a short time, but they were always supporting me as an artist even way before we got together…
THANKS…..<3
7. Say you've got a busy, hot crowd and you're the top draw, naturally. You want to incorporate some other DJs to work with you. Tonight's the night. Who do you turn to?
There are so many Djs these days, and even some very good ones among them 😉 So thats not an easy decision..But:
Steve Bug for the serious mood creating Dj style, Dixon for his deepness and build up qualities, Klaus Stockhausen for nostalgia, Theo Parrish for his uniqueness of creating fun moments on the dancefloor…That would be a great night to me, very diverse though..=)
But this list could go on and on and on on on on on..
8. You have fans around the world, and you have traveled quite a lot. Do you find that you get similar reactions wherever you go?
Because of the globalization the differences in the world are not that big anymore, so in a lot of places its very similar. But then its really different at the same time, sounds weird maybe but actually a club is a club and a party is a party everywhere, and the music being played out doesn´t differ all that much locally either. But still there are places where it really feels different and i got the impression that the crowd has a different point of view sometimes. Its hard to explain its just a feeling somtimes.
I think it has more to do with the situations the people are in, the circumstances they live in and of course their education.
Deep south America or Asia for instance is quite different from Europe, even if the clubs look kinda the same and such, the allover vibe is different….
9. You released your debut EP, "Morning Caffeine" on the Mobilee label. Are you planning any more releases on Mobilee?
I started to work with Mobilee Bookings quite recently, and so it totally makes sense to realese on the label too…I did a remix for Pan Pot, a track for the Hi-Five compilation and the EP "Morning Caffeine" already. And for sure there is more to come…
10. The excitement on Poker Flat records about your new release – "The Composer" is palpable. Tell us a little about that? What was your inspiration? Where do you expect to go next?
I worked on the raw version of the track, i had the beats and everything and it was actually supposed to be a deep house groover with organs and such, very classy…then i came across this vocal and that changed the whole idea, i focused on the speech and added this dark melancholic lead which goes well with the sad lyrics in my opinion…So i just kept the beats from the original idea and blended it into this more sinister atmosphere…I think that was a good idea =)
Martin Landsky: The Composer (music video)

Next up are some remixes i am working on for Baalsaal and Moodmusic, and hopefully some more dark-ish 12″ to follow soon…Easy to get into the dark vibe when the Berlin winter is grey like now…
11. I'm sure that there are many aspects of your career that you absolutely love, but if you could pick only one thing that you don't like , what would it be?
Not enough sleep….
12. What do you like to do in your spare time when you are not making new music? Do you do anything particularly exotic?
Eat, drink, sleep…The food is exotic sometimes though =))
13. Can you remember your first gig? How did it go?
Hmm, thats long ago really cant remember my first gig, must have been a schoolparty or so..
But i do remember my very first gig at the Front in Hamburg in the early 90s. That was so weird, it was like a rehearsal, on a monday afternoon…Just me behind the decks and the two owners on the dancefloor, nobody else was there.
They said: "makes us dance!". In the end i got the job..=)
14. CD's or Vynils ??
I was always a Vinyl guy and started very late with playing Cds, for a long time i was mixmatching. Since some months now i am kinda all Cds, i still dont like it to death but i am really getting used to it. There are some special events were i play more Vinyls but most of the time its Cds now.
Martin Landsky – Mobilee & Friends – Sonar 2011 – Hotel Diagonal
Martin Landsky – Recorded @ WatergateBerlin – March4011 part1
15. Do you have any pearls of wisdom to pass on to aspiring DJs and/or producers that might help them get their jams going?
Besides creativity producing and djing is a craftmanship, try to get better each time, develop and always try to follow your instincts, not the trends.
Fast and furious fame is one thing but to know one´s craft will lead to a longer, healthier and more rewarding time on the scene….
Article by Anna Kec