The Sexy House Vibes Podcast is released every 15th and last day of a month and presents the best
in House, Tech House and Progressive. Host and Deejay of the Podcast is the talented German
Martin Teik. He has the aim to bring you only the sexiest tracks in electronic music and to bring
people the feeling of leaving the world behind. Enjoy the session and get ready – here it is!
The new mix is filled with massive tunes of the new single's of EDX, Andrew Bennett, Ferry
Corsten, Ivan Gough and many more.
So don't waste your time, download it for free!
Behind the Deck's
Martin Teik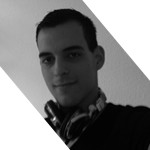 The German started his Deejay career in 2009. On the professional level he
began mixing and got more and more into it.
Together with other acts and deejays he started learning the mixing on a
higher level and he never finished learning by others.
His growing reputation and his success was picked up by party-orientated
people which supported him in earlier days and also supports him currently.
After launching the Sexy House Vibes Podcast he became more and more
famous and got listeners all over the world. From Ibiza to Miami,
everywhere in the world his podcast episodes become more and more
famous.
With his music sessions he try's the balancing act between danceable house
music and music of the electronic music scene worldwide.
His conception of a good night is to bring people the feeling of leaving the
world behind.
Feel free to visit Sexy house vibes website and get the latest info there:  www.sexyhousevibes.com