Exit Festival 2012 Novi Sad
Novi Sad's 13th annual Exit Festival took place at the Petrovaradin Fortress from July 12 – July 15, 2012. This amazing collection of different musical talent has captured the imagination of music lovers worldwide for a good reason. Over 2 million people from approximately 60 countries have enjoyed the Exit Festival so far, and this year's rousing event showed that the festival is continuing to pick up steam.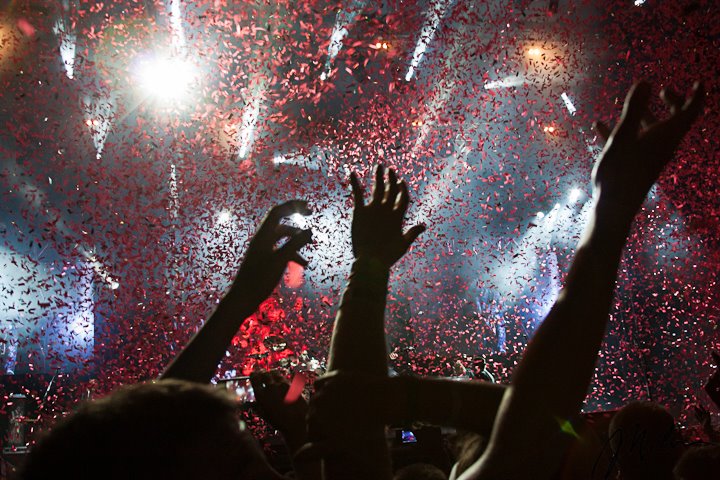 There were seven stages and a total of 14 areas to hear music this year and all of them placed an emphasis on a different style of music. During the four day event, ticket holders were able to enjoy music from an almost countless list of performers including New Order, Guns 'n' Roses, Duran Duran, Plan B, Gossip, Erykah Badu, Richie Hawtin, AVICCI, Netsky feat MC Dynamit, Laurent Garnier LBS, Miss Kittin, Luciano and many more.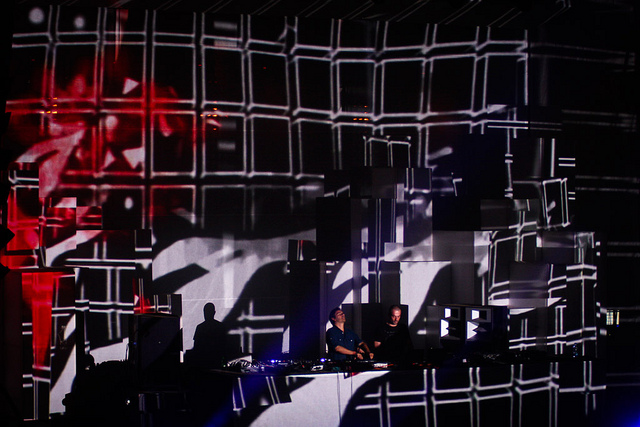 The official attendance numbers for the 13th year have not been released yet, but estimates place the number at well over last year's 210,000. This Serbian festival continues to grow, and it has been named as one of the top ten music festivals in Europe.
What Makes Exit Festival Different
Most music festivals are held in a town that has laws that restrict music past a certain hour. By being held in Novi Sad, however, the Exit Festival is able to take full advantage of an area that has zero noise laws on the books. This makes the Exit Festival an exceptionally thrilling experience for tourists, as the music gates do not even open until 6 p.m. each day. The major acts typically start closer to 9 p.m., and the music stages often keep going until dawn. This unusual setup provides travelers with the unique opportunity to take in every moment of the festival while also having plenty of time to explore the surrounding area.
Thursday, July 12
The festival kicked off on a high note, with performers such as Duran Duran, When Saints Go Machine and Avicii greeting the enthusiastic crowd. Each stage was well represented, but the dance arena was perhaps the most packed of all. Approximately 25,000 people filed into the dance arena on each day of the festival, and all of them gave themselves over to the music. It was an awe-inspiring sight to see that many people dancing in one place, and the musical acts made sure to keep the energy level up all night long.
Those who spent the night in the dance arena were moved to dance by the stellar performances of Brodinski, Felix da Housecat, Avicii, Jacques Lu Cont, Totally Enormous Extinct Dinosaurs, Eats Everything and Stojche. These performers represent a wide range of dance music from multiple different countries, but the things that set each act apart seemed to be what truly excited the dance music loving crowd.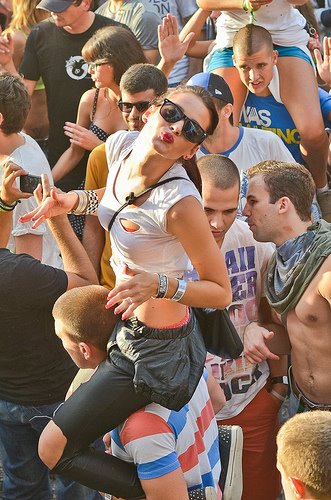 On the other stages, Gossip and Duran Duran turned in top-notch performances, as did the majority of the acts that took to their respective stages. Thursday was definitely a solid start to the Exit Festival, and it left the crowd hungry for more.
Friday, July 13
The energy was high as Friday the 13th picked up where things had ended earlier that morning. New Order was perhaps the most highly anticipated act on the main stage and they did not disappoint their legions of fans. Other highlights throughout the evening included Sneaky Sound System, Cruel Hand, The Toy Dolls and Hercules and Love Affair.
The dance arena came back to life with a glorious repeat of the infectious energy from Thursday night. Once again there were approximately 25,000 people in the arena, and each of them expressed their joy through dancing. The skilled performers who kept people moving throughout the night included Matthew Hoag, Sinisa Tamamovic and Mladen Tomic, Maayan Nidam, Robert Dietz, Reboot Live, Luciano and Kenny Larkin.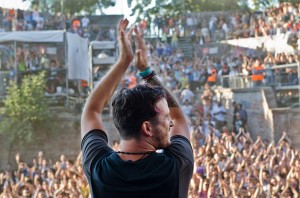 Saturday, July 14
Saturday was highly anticipated as it offered music lovers a large list of performers to choose from. The main stage was rocked by the talented and diverse offerings of Suicidal Tendencies, Plan B and Erykah Badu. Other stages hosted crowd favorites such as Richie Hawtin, Hatebreed, Elektra Monsterz, Sodom and Stoned Boys.
The addition of Richie Hawtin, sometimes known as Plastikman, made the dance arena the place to be on Saturday night. The crowd somehow managed to have an even higher level of energy than they had displayed during the previous two nights, and they danced with total abandon to the music of Lea Dobricic and Kristina Lalic, Tijana T and Maja Uzelac, Benoit and Sergio, Claude VonStroke, Tobi Newman and Geddes, and headliners Richie Hawtin and Miss Kittin.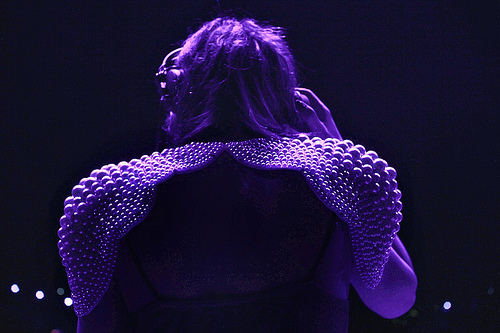 Sunday, July 15
Although the last day of the Exit Festival caused some bittersweet feelings, it was filled with some of the greatest music in the world. The main stage crowd went crazy for the three hour long Guns n' Roses set. Other highlights of the day included strong performances from D.R.I., The Playground Syndicate, Little Dragon, Knife Party and Wolfmother.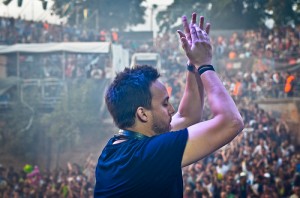 The dance arena definitely sent the 13th annual event on its way in style with a full night of incredible and highly infectious music from Petar Dundov, Maceo Plex, Knife Party, Laurent Garnier L.B.S. and the combined efforts of Marko Nastic, Dejan Milicevic and Marko Milosavljevic.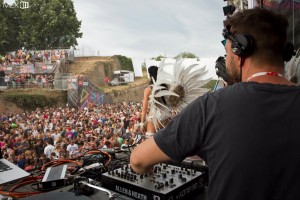 What's Next?
Planning is already underway for the 14th Exit Festival. Although musical acts will not be announced for several months, the festival's history of attracting high-quality artists from all over the world is likely to result in yet another almost unbelievable list of musical talent. The 2012 Exit Festival was by far one of the most extraordinary modern gatherings of musicians, and everyone who was lucky enough to attend was well compensated for the price of their ticket. I am excited to see what the future of this rapidly growing event holds, and it is easy to predict that ticket sales will continue to climb until the event reaches its maximum capacity.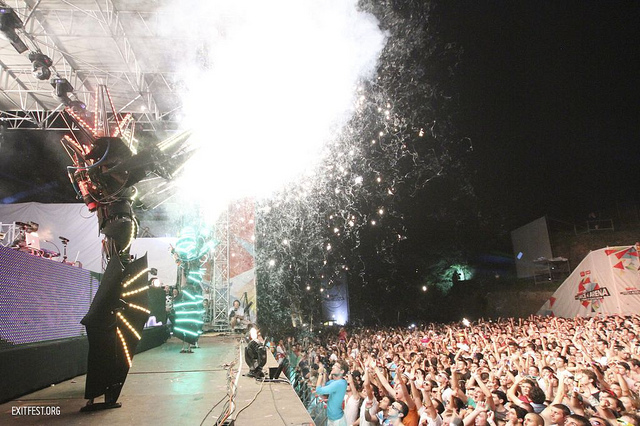 Useful links:
http://www.flickr.com/photos/exitfestival/
http://soundcloud.com/exitfestival/
https://twitter.com/exitfestival
http://www.youtube.com/user/exitfestivaltv
http://www.livestream.com/exitfestival
Article by Anna Kec