Not many players in the DJ game have been around for as long as Dejan Milicevic. After nearly two decades in the fast-paced world of dance festivals and dark nightclubs, Dejan's level of music mastery has become legendary. Ever since he began to spin records as a teenager in Serbia, Dejan has had to work hard for every achievement to his name.
Now, with an international fanbase and over eighty releases, Dejan continues to sell records at an incredible rate. His latest album,"Just Keep Talking Girl", dropped in August 2012 to critical and popular acclaim. In addition to his extensive catalog, Dejan also co-owns a studio, has established his own record label and helps aspiring musicians learn how to use Burn Audio Tool to make their own tracks.
Truly, Dejan's career has been an amazing journey filled with countless achievements and successes. He has overcome the circumstances that diminish the dreams of many artists like him. He has defied convention by bringing his Serbian heritage to his music, outperforming house and techno artists from hotspots in New York and London. Thousands of his devoted fans would love to have the opportunity to ask him, "How do you do it?"


Obviously you were doing something before music became your career. How about you fill our readers in on your background?
Well, I have been doing music since i was at the age of 15 so doing something before that would be in my primary school  

No way, music has been my only occupation and passion for whole my life so far. Within music you can find lots of different work, from managing to performing and producing.
What kinds of music would say shaped you as a musician? What was it about electronica that drew you in?
As I said I was very young at the time I started playing in the clubs so what I had the chance to hear by that age is all thanks to my older brother who was well informed in dark, industrial, body, electro and some very beginnings of house and techno.That is where I got my love for the sound generated true electricity and algorithms. Besides electronica i was also exploring lots of hard core, rock, punk and metal as a skater at the time.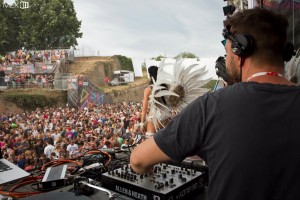 Musicians draw their inspiration from multitudes of sources. Your fans may find it interesting where you fond yours. Other than electronic music, what other types of music or other artists do you listen to?
Well, I mentioned in the other question what i listened to as a kid so what happened after is that electronica grew so much and managed to spread true so many different types and directions of itself.So being able to have all of that in my speakers took me and is still taking me a lot of my free time. Also i had a long period of funk and jazz that totally influenced my first album, some bossa nova and the caribic beats and of course influenced by my dad was the classic education that i received all my life.
Dejan Milicevic Analogik PODCAST 06.11

It can take quite a while until a musician makes a substantial living from their work. Since you have been on the electronica scene for a while now, have you finally hit the point where you can live off the revenue your music makes?
Lucky for me yes,I can have a nice life from the earnings I get, but I do it for more than 15 years so would be silly if I could't by now.
You seem to have travelled a lot. Where are some of the most interesting places you have been?
Well, I have been all around EU so many times and I consider it to be one big country,now that I am very familiar with, so I know by now more or less at least one good restaurant or a friend in every EU capital or a city that has electronic scene. Also i have been travelling to America that was a very nice experience and South America as well and I loved it. Lately I am making contacts with the East Europe and Asia, these are the places that I had less opportunity to visit and sure want to.
A song you dedicated to your girlfriend is also the title of your new album. It is a real hit! How did all of that happen?
Hehe, well, you know, some things open in a moment and you catch that moment. Right?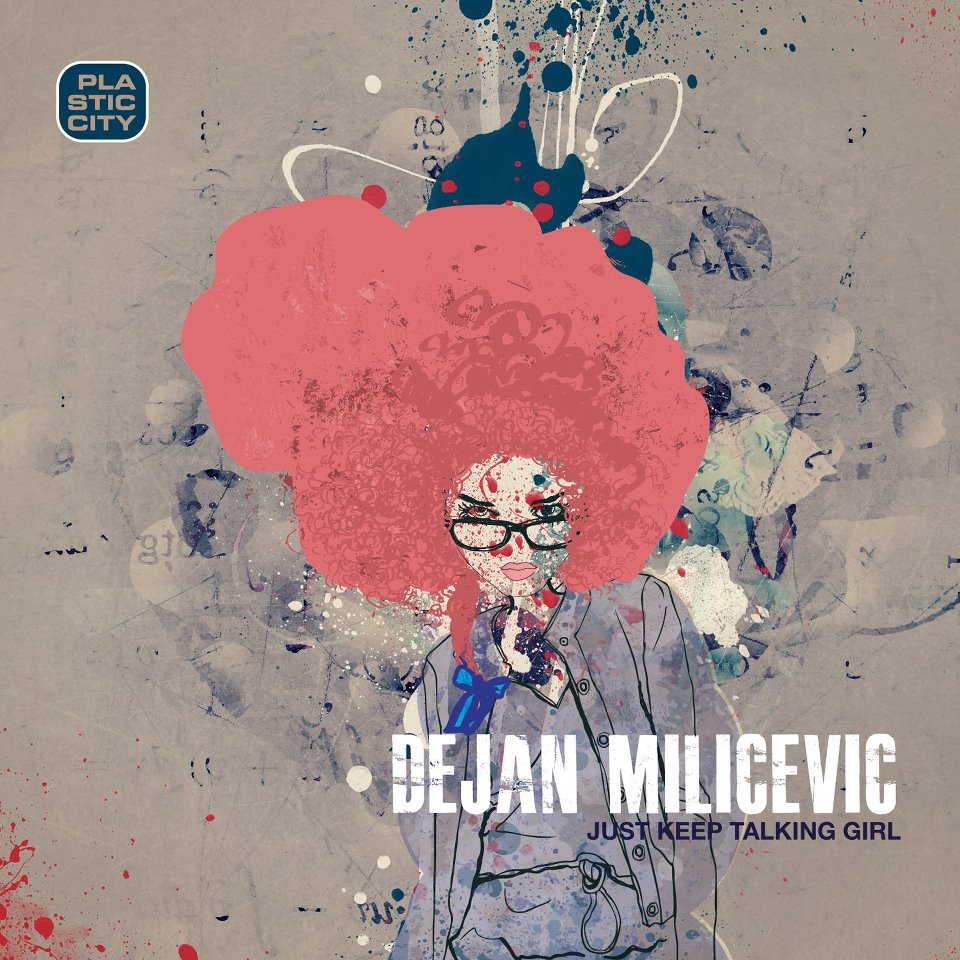 What's been the reaction of your fans to "Just keep talking girl" being released on the Deutsch label "Plastic City"?
Very nice actually, that label is a very old and appreciated within listeners and DJ's for so many years now, becoming one more artist on Plastic City was my honour.
You've been a tough to get a hold of; you've been booked for numerous festivals and performances. How was your busy schedule this summer?
It was amazing, I had so many good bookings all around, I played Exit, Tomorrowland, Kazantip and so many more good gigs around, it was a very busy summer, especially august where I played 12 gigs.
Clubs or at festivals and why?
I love playing music and it does not matter where it happens, my thrill is to do it in front of the audience and to have instant feedback. I prefer smaller clubs of course only for that you can really play whatever you want and the crowd digs it. On festivals is a different story, I always prepare myself for the best and the biggest hype possible.
Vinyl vs. CD myths refuse to die…what is your point of view?

Actually that is a difficult question, at the moment I am playing vinyl and CD's and I left my lap top and tractor home but it does not mean it will not change again. Always with new technology something new happens and we must not ignore that.
What is your step-by-step creation process? What kinds of technology and equipment do you favor and why?
I am living along technology all around me every day, so all the new things that pop up like compressors, computers, EG's, effects etc…. i can afford are in my studio. Important thing is knowing what to buy so you don't give away big money for something you will not use and that happens in the process of making a studio fit for your demands.
What types of equipment do you use in your performance set-up?
At the moment old school, vinyl and CD's and also I have a sampler attached on channel 4.
The scene" has a particular sound, how would you interpret it?
Vibrant and cosy

Just to let your fans know, which record are you currently playing the most of right now?

At the moment a guy called Adham Zahran caught my attention with his Paddington EP so enjoy it.