For twenty years, the Sónar Festival has electrified the city of Barcelona with live music, media and modern art. The 20th anniversary of the legendary music festival is slated to surpass all previous expectations. Thanks to a change of venue, new performance spaces and a list of performers that includes electronic music pioneers as well as modern innovators, Sónar 2013 will be bigger and better than ever. Beginning on June 13, dozens of artists will take the stage and deliver an aural experience without parallel in the international music scene. DJ sets and incendiary live performances will come together to create a truly landmark festival experience.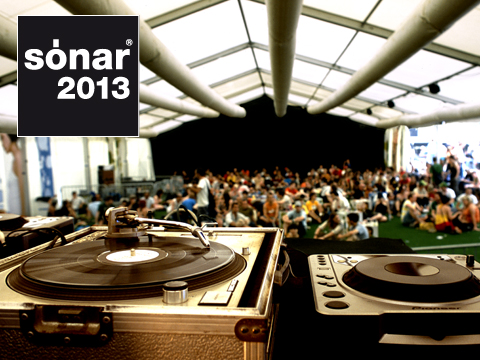 One of the most anticipated performances at Sónar 2013 will feature the legendary German electronic music group Kraftwerk. This group changed the electronic music scene forever with the release of their critically acclaimed album "Autobahn" in 1974. Long hailed as one of the most influential electronic music groups in the world, Kraftwerk will take the stage with a unique, immersive 3D experience. A stunning video track will accompany the band's songs, in a fascinating display of audio and video collaboration. This epic performance will set a high bar for the other artists to meet as the festival continues.
In keeping with the festival's high-profile artist performances, Pet Shop Boys will play a set on the third day of Sónar. This duo is by far one of the most successful electronic music groups of all time. With millions of albums sold, Pet Shop Boys have been deemed the most successful music duo ever to emerge from the UK. Their performance at Sónar 2013 will coincide with the release of their twelfth studio album, entitled "Electric." With literally dozens of number-one singles, award nominations and acclaimed albums, Pet Shop Boys are sure to bring in a packed house when it's their turn to play.
Contemporary artists will be featured on the Sónar 2013 playlist as well. The wildly popular DJ Skrillex is scheduled to perform on the second night of the festival. Well-known for his massive, bass-heavy tracks, Skrillex has risen to international fame in a short period of time. He is, in part, responsible for the surging popularity of the "dubstep" sound, which combines crushing synthesizer breakdowns, chaotic percussion and growling, guttural bass lines. Every concert that Skrillex plays becomes a frenetic dance party, with thousands of fans twisting and turning to the pounding rhythms and catchy hooks. Skrillex is sure to give the audience a night to remember.
Two of the leading synthpop artists of the modern era will make their mark as the festival continues. First, Bat for Lashes will thrill the audience with her instantly danceable melodies. Although Bat for Lashes is a relatively new performer, she has already released three studio albums, two of which were nominated for awards. Her set will entrance the audience as they give in to the irresistible urge to dance.
Next, Chromatics will perform their sparkling, ethereal hooks, underscored by tight, lockstep beats. This group started out as a hard-hitting rock group that was inspired by the sounds of classic punk rock. However, their newer sound is enchanting, melodic and more rhythmic. Chromatics are another example of the fine contemporary artists scheduled to play at Sónar this year.
No matter what a person's musical taste may be, they are sure to find something to love at Sónar 2013. The masterful songwriting of music legends, the pulse-pounding sounds of newer artists and breathtaking video performances are only a fraction of the wondrous sights and sounds to be discovered at this year's 20th anniversary Sónar Festival in Barcelona.