Posted by admin on December 10th, 2010
Posted by admin on December 9th, 2010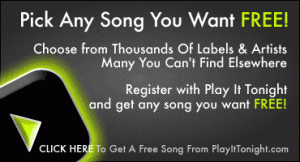 Play it Tonight and Analogik have joined forces to bring you the best in the world of electronic music. Take this opportunity to register and receive one free track from Play It Tonight!
TO REGISTER AND CLAIM YOUR FREE TRACK – CLICK HERE
About Play it Tonight
Play it Tonight was launched in December of 2003. Our mission is to offer you the best selection of dance music available on the internet. We thrive on bringing you the newest releases and back catalogs from the top labels around the world and are constantly improving the site daily so that you can find the songs you want.
Play it Tonight was created and designed by DJ's, Producers, and Record Label owners. We know what it's like out there, and this store was created to help you easily find the tracks you want to play and to help support the music from the labels and artists that produce and distribute the music we love.
Play it Tonight is a legal MP3 download store which means that a large chunk of the money from every song you buy will end up in the hands of the artist. When you buy music from Play It Tonight you can feel good knowing that you are supporting Dance Music and the artists that create these beautiful masterpieces.
Posted by admin on December 9th, 2010

GEMAfreie-welten is an online electronic music resource website which features royalty free music, samples and effects. GEMAfreie-welten works with a number of musicians who compose music and provide audio material. In addition GEMAfreie-welten does audio production, mobile phone ringtones and more. Although currently only available in German language keep an eye on this online resource as the new website is on the horison. Feel free to browse or sign up to get the sounds you need for your next multimedia project or music composition.
GEMAfreie Welten Website: http://www.gemafreie-welten.de/

Also visit: Royalty free Music / Libre Musique – royalty free Music Library with the most modern songs and loops you can get on the royalty free music market.
Posted by admin on December 9th, 2010
Enjoy a selection from a variety of styles and electronic music material submited by Analogik readers – [submit music]
Posted by admin on December 8th, 2010
Posted by admin on December 8th, 2010
Posted by admin on December 8th, 2010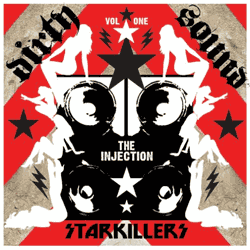 Every once in a while word starts spreading about a hot producer who is coming through under the radar, and the hot news this time around comes from the West Coast. This sensational producer, remixer and DJ is STARKILLERS aka Nick Terranova.
Bridging the gap between the House and Trance Worlds, STARKILLERS has quickly established himself as a musical force–a talent to be reckoned with a knack for creating the sounds loved at dance floors across the globe. Now comes the release of STARKILLERS DIRTY SOUND VOL 1 (THE INJECTION), further cementing STARKILLERS place amongst the elite on today's scene.
Posted by admin on December 8th, 2010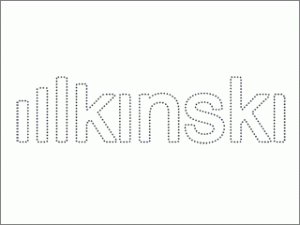 Silvery Records introduce 'Let's Zoom in', the debut release by illkinski.
Based in East London, illkinski consist of duo Adam Perry & Arash Lowni. They have spent the last 3 years writing and producing an extensive catalogue, remixing, and staging some electrifying rare live performances.
'Let's Zoom In' is an eclectic look into the unique world of illkinski's bewitching and cinematic electronica. The album opens with the electro head shock title track, and then immerses you into a world of enchanting synth lines, marshmallow beats & haunting vocal samples.