Hailing from Serbia, Marko Nastic has brought worldwide recognition to the Eastern European music scene. Marko has had to endure hardships that most electronic musicians can't even imagine. He began honing his skills at a very young age while the Balkan conflict of the mid-1990s raged throughout his home country. Learning how to spin records and program beats in the midst of such a severe event has made Marko a humble but brilliant artist.
In just a short number of years, Marko has ascended to international fame, with many music publications praising his unique style and intoxicating tracks. He has expanded his touring radius and in 2002, he embarked on a tour which began in Brazil. He continued on to performance dates across the globe and he regularly books club and festival gigs on a worldwide scale.
These days, Marko hosts a popular Serbian radio show and continues to create some of the most thrilling music ever to emerge from the European continent. If fact, his latest album is due to be released soon and will undoubtedly be met with critical and popular acclaim. Only time will tell what new and brilliant creations Marko Nastic has in store for us.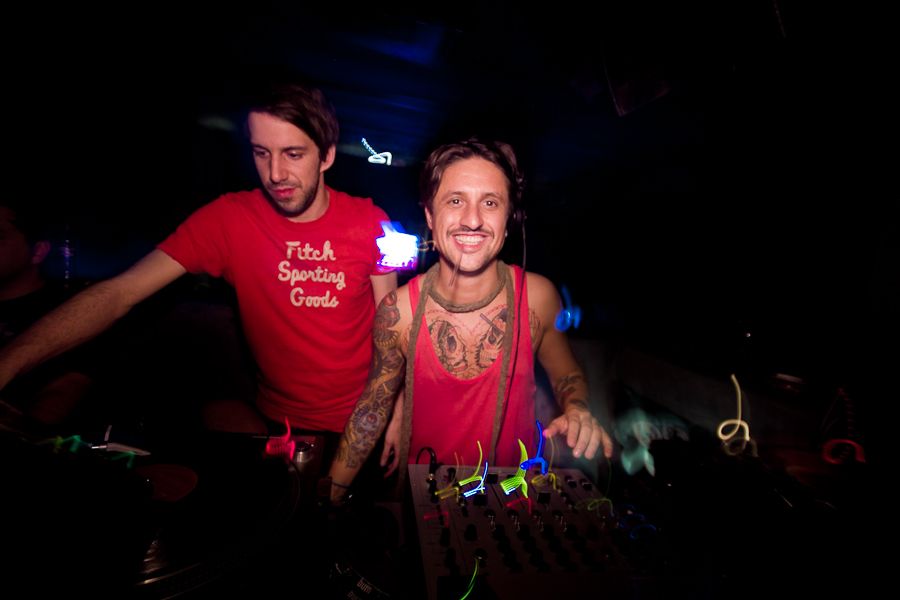 When did you discover electronic music? Were you instantly drawn to it, or did it take a while before you felt that passion to create?
Well, the story is that I'm not the first DJ in the Nastic family, and this family saga starts in the early 70s when my uncle (father's brother), bedroom bedlam DJ, started DJing from disco to disco at local parties and small clubs.. And so my journey was simple, since because we lived in the same house, the young me was surrounded with mixers and records and it was really fascinating, and so the history was written. Young Nastic and rave, well – I didn't need an invitation

I was already a part of it!
The beginning was hard, but I think that all beginnings can be hard, especially finding money for the records, considering I was 15. It was as quick as a lightning, I had new friends and among them there was young Dejan Milicevic, and in no time he became my ally, we were sharing records, we made our first group, and, of course, our first steps on the scene! Teenage Techno Punks was the first group I started with Dejan in the late 90s, named by Gordan Paunovic, and which had a huge support of the rest of B92 crew, Dejan's brother Sale Milicevic, Dj Lale and Vladislav Tomanic. We were on the road to joining the stars of the Belgrade clubbing scene.
DJing was definitely an instant passion, because my life completely changed from that moment on (in a good way), so I finally got a special calling, because as a youngster, at the age of 15, I was not so sure about what I wanted to do!





As a child, what genre of music was your favourite? What bands did you follow? How did the music of your childhood affect your taste in music today?
My childhood was quite cool, I listened to a variety of genres, from the golden music of the 70s-80s up to the 90s, which included my heavy metal, punk, rock and of course hip-hop period..
This kind of variety in music made me open in all directions, and in the time to come I didn't close my circle with only electronic music which I still (need I say) like to listen, but in a way.. It's my job!
I always loved Giorgio Moroder, Vangelis and Jan Michael Jarre, and also The Clash, The Smiths, Happy Mondays had a big influence on my childhood.


Was there one particular concert, party, or festival that sealed the proverbial deal for you? Did you have that moment where you knew that there was no turning back and you were committed to electronic music?
Well, at that time there was a club, Industria (it was the first electronic club in Serbia), where we all hung out (it was a small group of people who discovered rave and shared the same ideas about music)… I think the moment when I found out that there is no way back was the moment when I felt that crazy energy which is still the same!


What does Teenage Techno Punks mean to you?      
Well, it was my first love, you do not forget these things. I'm emotionally stuck with that, Dejan and me, we work together often, and we are also partners in a studio. But TTP is no longer working, we are not teenagers any more..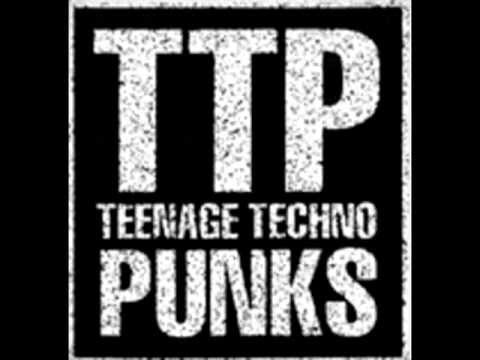 What is up with Recon Warriors and Traffica? Any news you want to share?
My first labels – they are there, and if I decide to release that type of sound I will do it, but for now I'm not showing interest in producing tribal techno. But, in way people are still asking me to release some of my old work. Even though that sound is behind me, I am really proud of that time and that period!
Concerning labels, I made a new one, it's my baby called Sake & Vinyl Only and it's the label where I will do only my music with selected rmxes.
The first release is already out (it's a vinyl release ). I think that the digital release will be out at the beginning of January, but the concept of SVO is that I will be spotted once per month. At the moment I sign rmxes from Martinez, Matrika, Ray Opkara and Wouter De Moor.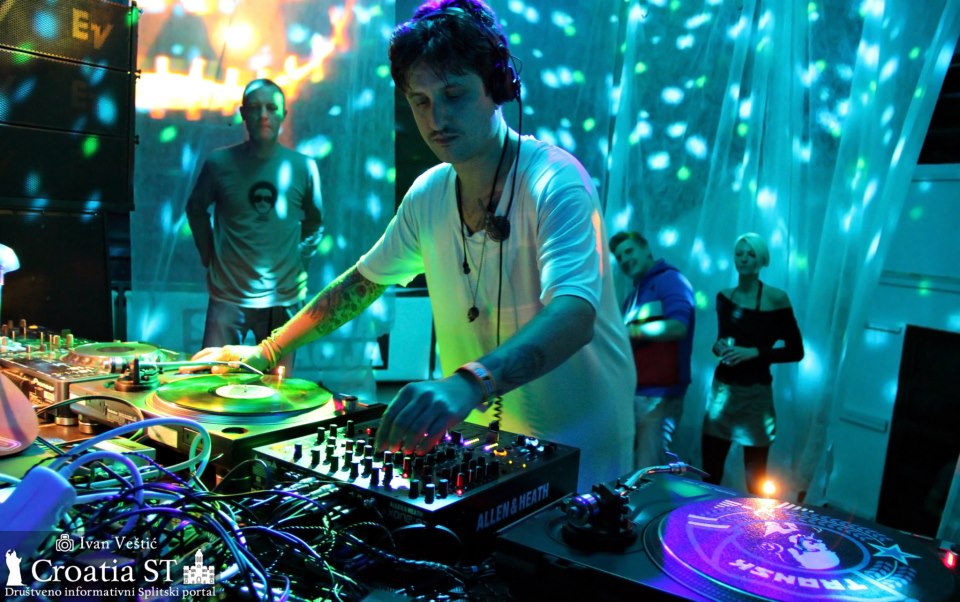 Every DJ has his favourite spot to play. Where is yours?
I'm Serbian and my roots are stuck in the Balkans, so I definitely love to play in my region where I made my trade mark! Belgrade is my never-ending love, even if it is not taking me in a good direction, considering what kind of hell we have been passing through all these years with all the isolation.
Do you have an alter ego? Would you mind introducing us to him?
I have a couple of alter egos, and honestly I forgot lots of them. From 2000 I produced under a lot of different names, but apart from Marko Nastic the most successful project was FATBOY JR.
Currently I am finishing my 2nd FatBoy Jr and working for a while on the Marko Nastic debut album.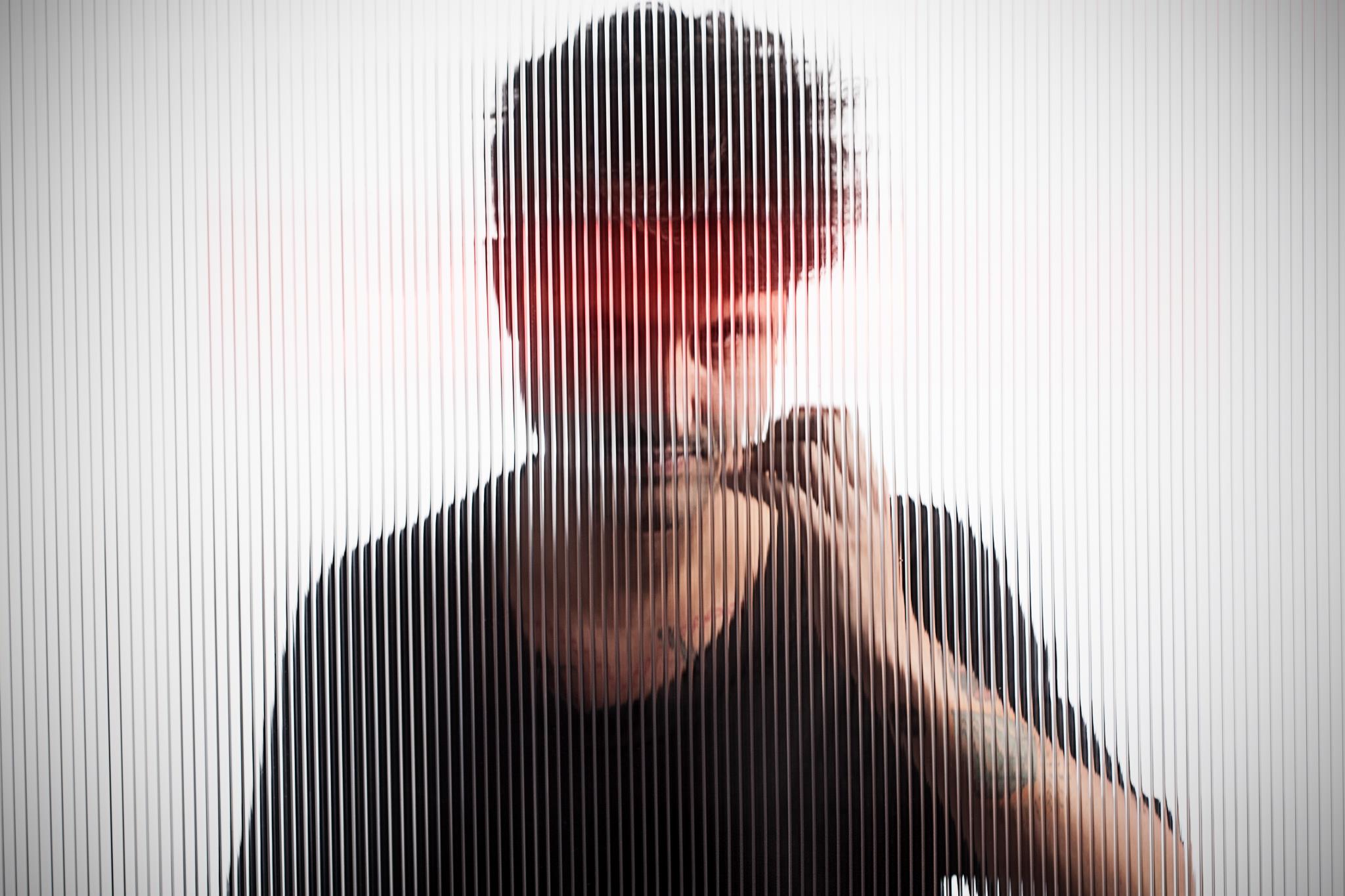 Vinyl or CDs? What's your preference?
Well, when I started out I was famous for my 3 deck magic, and throughout the years I tried everything and I like it, but at this moment I definitely work with a combination of vinyl, cd and fx… We joke that real DJs play vinyl, and all these controllers are really interesting, but I find that they are more for ppl who want to try DJing in their rooms and to discover more about DJing, it's not for professionals.
Do you enjoy playing clubs or festivals more?
A bit of both, both things have a special vibe. I prefer clubs because I have a wider approach to the audience, and my music is more eclectic. Big festivals are a big boom, I usually take my family with me to experience that madness.
There are a lot of trends in electronic music. What are your thoughts on some of these trends, for instance slowing down BPMs?
Music is like fashion and it's changing fast, you simply need to be in the right place at the right time and catch that vibe and that feeling


I know that in my case it is all simple, I am growing more mature and my crowd is too.
For the podcast I made more a mix that is more on the deep side! I hope that you'll enjoy it!
Marko Nastic Analogik Podcast

What is your standard setup when you are performing?
It really depends, I have a couple of setups and all of them are made so that I feel cool and relaxed when I need to perform, but my favourite setup at this moment is:
2 decks, 2 CD players, a sampler, a delay and a Korg fx box, and on the side I have a small, custom made mixer which allows me extra channels on the Allen & Heath mixer.
The point is, if I play longer sets, I want to express myself in more ways and to enjoy more variations of mixing!
Do you prefer DJing or producing?
DJing is a piece of me, I started out as a DJ, but with me getting older I like producing a lot, and my biggest enemy is time. When it comes to production, I need to put everything aside and focus, which is sometimes hard!

You have a new EP out: Circle. What was your inspiration for this latest release?
Yes, I am really proud of that EP. It happened very quickly and I got a huge amount of feedback and support for that EP, so now I'm working on more tracks with a similar sound!
MEM012 – Marko Nastic – Circle EP

The world of electronic music is filled with up and coming artists. Who do you see being the next big thing?
I'm following the work of the Dutch producer Steel, Okain, Wouter De Moor, En Topic…

You have reached a level of success that many aspire to. What advice would you give to those who hope to be in your shoes one day?
Like my uncle said once, but I was too young to understand then: avoid bad company, stay true to yourself and work..