How long ago did electronic music first speak to you so strongly that it became a passion? About how young were you?
Well, I grew up at the time where electronic music first got really big in the early 90s. I think even the first music I danced to at a kids party in my elementary school was some kind of Euro-Dance stuff. I was about 8 years; I now realize that this was definitely the first time I listened to music on purpose.
As my brother, who I always looked up to, was one of the early ravers, EDM was also daily routine. That was also the reason for, how I got to know about my first record I ever bought: Armand van Helden – The Funk Phenomena.
When I was 14 years old, I told my parents that I'm gonna sleep at a friends house, but I was going to my first party, which was a famous rave in my hometown. From that day on my interest and passion for electronic music and it's whole culture was born.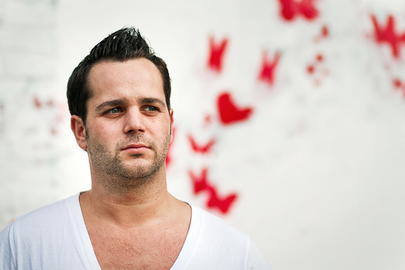 What style of music and which artists were your favourites when you were a kid?
Ouch, I think there are a few I shouldn't mention. I was listening to the whole pop-chart music stuff, recording songs on tape from the radio.
I bet I still have some tapes with recordings of Haddaway, Snap!, Dr. Alban or Backstreet Boys.
How have you honed your craft as a music producer through the years? What are a few things you do now that you wish you did when you first began producing?
 I learned to play classical piano from on the age of 4. Composing my own songs, leading into writing lyrics when I became a teenager. The good thing was, that I wasn't only in a certain style of music. I listened a lot to Hip Hip, Pop, Rock besides EDM. That still helps me a lot to not be only "one-way-thinking", when it comes to produce music. I wish I had the knowledge that I have now before, when I started, because when I listen to my first songs now, they have totally different styles and genres, but musically they are still great. Many great songs with nice harmonies and melodies, but a horrible mixdown. After my high school graduation I moved to Berlin studying Audio-Engineering.
Alex Niggeman – Exclusive mix for Analogik.com

 
Your latest album was released by Poker Flat, the powerful label run by STEVE BUG.Can you give me some interesting background on how that collaboration came about?
 Like a snowball effect, when I asked Phonique to do a remix for my label Soulfooled.
We agreed to swap, so I did a remix for his album on Dessous Recrodings, which is Steve's label as well. That's how I first got in touch with him.
During a lunch with Steve in Miami, when talking about my new projects, I told him that I always wanted to produce an album and that in 2012 it might be the right timing. He immediately offered me to do it on Poker Flat. From that day on it was clear where to do it. Poker Flat is a great and big label, with lots of nice & professional people working there who have all the experience  to get the best out of every release!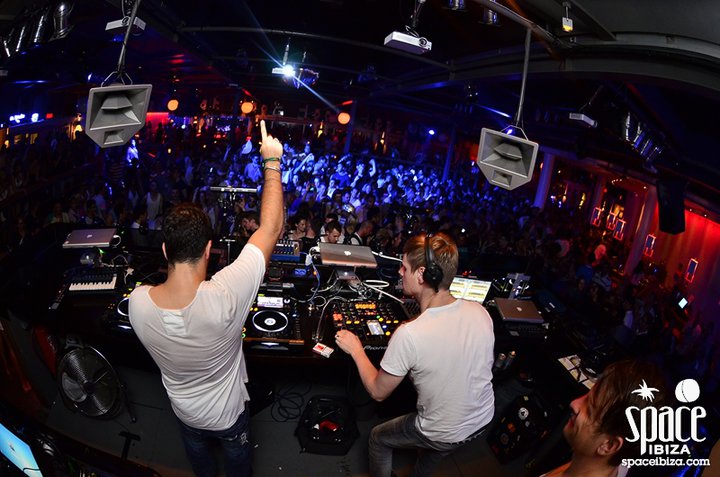 Versatility is obviously one of your strong points, as some of your older work with Marc Poppcke (L'Aurora) was very melodic.
Some of your more recent releases, like Berlin Down the House, Play House and Mama Said, were loaded with funky vibes, and the latest Poker Flat albums are quite tech-savvy. How do you manage to so clearly define those different styles so well?
 As mentioned before, I always liked and still like different kind of music genres. Listening to a lot of music throughout my whole lifetime helped me a lot. So I always catch new ideas even when listening to the radio.
When it comes to producing, I like to try out new things, while sitting in studio, that's what drives me. I could easily produce one record that sounds like the other, but I would lose the fun, I still have after so many years of producing music. The music I released on Poker Flat definitely represents my roots of EDM.
Every artist remembers his first gig, fondly or not. How about sharing yours with us?
It was in a venue in my hometown, where they made parties on Thursdays and all residents of Düsseldorf's Techno Clubs played at that time.
My brother knew a lot of them, so they gave me the chance to play the opening slot. I was so freaking nervous, before playing the first record, even though there were only 5 people on the dance floor.  The first two mixes were horrible, but after more and more people started to dance, I got into the groove and was totally flashed!
Working in the music industry, there has to be plenty of issues to deal with, from rude artists and temperamental divas to the ongoing vinyl/digital debate. How about sharing a couple of issues you've dealt with?
Honestly, I shared too many of them in the past and that wasn't always good for me. I have my own thoughts about several things and I keep them for me.
I believe that there will be a time in our lifes, where quality will count again more than quantity. And I don't only mean this in terms of EDM and everything that belongs to it.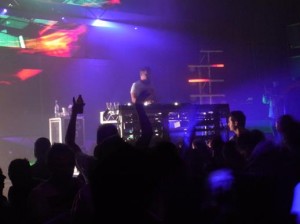 What's your take on the recent evolution of the electronic music scene?
 There was always evolution in the world in every single part that belongs to our life. I always say, don't close your eyes and say things were better in the past. Be open for new things, test them before judging and chose what you like the most.
But… If you want to play with a computer and you play before me, make sure, to do the sound check before. There's no way for me that a DJ plugs in his stuff while I play my last records.
What do you prefer more : clubs or festivals?
I'm thankful everyday to be able to do what I love and I'm even more happy to know that I can play both. I like variety and the different charm both things have.
Do you have any future plans to use any unreleased or unfinished tracks, either as they stand or integrated into your work?
Yes, I have a few tracks I already finished, but I wait for the right timing or combination of them to release. There's also a bunch of remixes and tracks coming up in the next few months, so it is better to wait and stick to quality before flooding the market with too much music. 😉
Clubs aside, what's the best night out and best music you've listened to in the last 6 months?
Tough question. It wouldn't really be fair to point out one or two, same when it comes to music/artists. Every club has its charm  Sometimes it's just the venue and it's sound, but mostly the crowd. Since people are partying in very different ways all over the world, it's just interesting to get these different impressions.
Since I was touring really hard over the last 6 month because of the album release, I mostly stayed in a club only for a short time, because I needed to catch another flight or finally some sleep afterwards/before, but there have been a lot of good residents as well as a lot of colleagues doing an impressive job.
Talk us through your creation process step-by-step, including which technologies and equipment you use. What does your standard onstage setup look like for your performance?
In the studio I work with some analogue outboard stuff and instruments (Moog, Dave Smith etc) or internal plugins connected through my RME Fireface leading into Logic Studio which I use as sequencer to record sounds I play live through my Yamaha Clavinova. On stage, I'm still a "non-evolution DJ", playing Vinyl and CDs using a Pioneer or Allen & Heath Mixer.
How about letting us know what's new or upcoming with your label Soulfooled?
There's a 2 year anniversary edition coming soon. 2 x 4 track vinyls with tracks from the last episode remixed by some of our favourite artists such as Jona, Martin Landsky, TJ Kong, Matthias Meyer and many more which is scheduled for November / December 2012.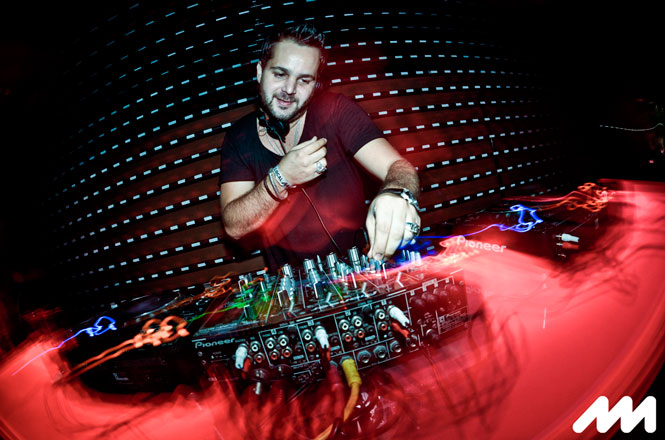 I'm sure you love most aspects of your career, but what is the one thing you don't like about it?
Traveling!!!! It's soooo tiring!
Would you like to share any pearls of wisdom for fledgling producers and/or DJs on how to get started in getting their own jams going?
Take your time and be creative… there are no rules to stick to, how something has to sound, no matter what people might say. There's too much stuff sounding like the other. Don't be one in a million!
And….not every track is a release. (Again Quality before Quantity)!!!
Many thanks to Kishcommunications.com