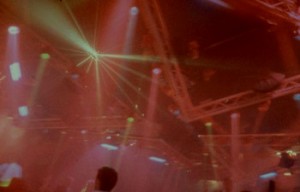 Post-mortem is never a pleasant thing and opening an article with a negative notion is also not the best thing to do, so I will start by announcing that today is a very nice day outside. It's Saturday and many are already emailing, messaging and calling their friends. Tonight is going to be a pretty big rave – the one everyone was talking about. Why is everyone so excited? Because a celebrity DJs from UK, Germany and US are coming to play. Their names were written in big letters, followed by some smaller acts, followed by local celebrities and MCs.
"They are not from around here so they must be good!"
Of course there is nothing wrong in recognizing and admiring talent and showmanship. The problem is that the above mentioned have a talent for commercial sound assisted by a very big ego which radiates through their attitude as they pretend to be making music. We've all seen DJs tweaking a few dead knobs while making that intense orgasmic face as they get into the way too long and totally expected breakdown.