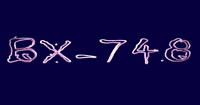 BX748 is a trance producer.
Trained as a classical musician he began his career at age 6.
He has performed in numerous places and covered infinity of public events giving concerts.
His career really started after a group of talented young musicians decided to get together and form a pop-rock band. He was really enjoying being part of the band playing the 'farfisa'.