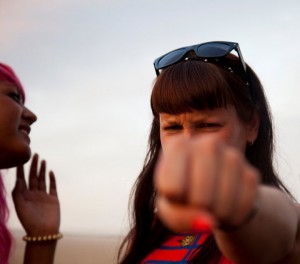 Listen DJ Miss Kittin:
You cannot seriously discuss electronic music without including Miss Kittin in the conversation. The French artist has carved out worldwide fame while creating success for herself as an electronic music DJ, vocalist, and songwriter.
Miss Kittin first came on the scene with her hit singles "1982″ and "Frank Sinatra" more than a decade ago. Both songs were performed in collaboration with the Hacker, a prominent French techno producer who has since worked with Miss Kittin on various other singles and albums since that time.
More acclaim came for Miss Kittin as she produced and released a pair of singles, "Rippin Kittin" and "Silver Screen Shower Scene" that proved popular with international audiences. She released successful debut solo albums "I Com" in 2004 and BatBox in 2008.