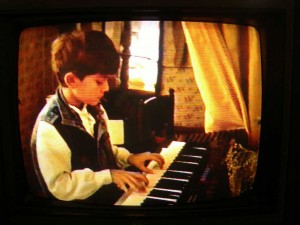 We've started from the most general article and ended up going through our childhood memories related to techno music and audio equipment. After reading Dave's article response I've had another memory flash.
While living in Serbia as a refugee I was in close touch with the most diverse technology. I lived in my uncle's workshop – and my uncle, well, he was a 50 year old mechanics/electronics nerd. The place was full of goodies and unused parts so I took a liberty to experiment with whatever was on hand.
One of the highlights would probably be a self-made electronic keyboard combined with a sound distortion module. Now, how could kid make something like this? The answer is simple – I didn't. The thing was just an old toy rejected by my little cousin Milos. It used to be a compact version of a very primitive electric piano and it didn't work anymore.