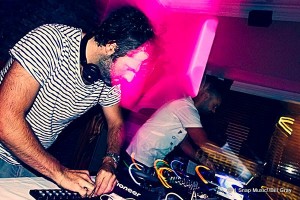 Here is the interview with Antix, a magnificent band consisted of two brothers also playing under aliases Fiord, Pylon and Strom Brothers.
Antix has been around for some time now, I remember listening to their debut album "Lull" from 2003 and knowing that they are going to rock the scene since their music was quite advanced for that time and can be easily compared to a bunch of productions nowadays.
Every Antix album brings innovations, top notch production and joy to the ears and synapses of the listener of story they're prepared to tell.
Antix is band which has tunes remixed by pretty much every big name from the genre and that practice is likely to continue. Lets hear the bros..