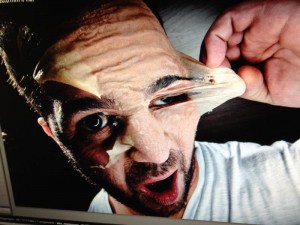 How long ago did electronic music first speak to you so strongly that it became a passion? About how young were you?
Well, I grew up at the time where electronic music first got really big in the early 90s. I think even the first music I danced to at a kids party in my elementary school was some kind of Euro-Dance stuff. I was about 8 years; I now realize that this was definitely the first time I listened to music on purpose.
As my brother, who I always looked up to, was one of the early ravers, EDM was also daily routine. That was also the reason for, how I got to know about my first record I ever bought: Armand van Helden – The Funk Phenomena.
When I was 14 years old, I told my parents that I'm gonna sleep at a friends house, but I was going to my first party, which was a famous rave in my hometown. From that day on my interest and passion for electronic music and it's whole culture was born.