PLAGIARISM, STEALING, COPYRIGHT…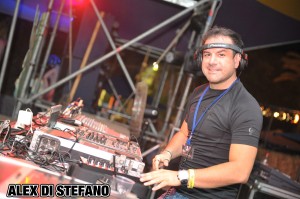 When I saw for the first time Banksy "parody" on Pablo Picasso quote "Good Artists Copy, Great Artists Steal", I was impressed. He conducted Pablos quote into action, but
somehow I have never believed that people can be so much rude and without shame in a real world until I discovered Alex Di Stefano story.
Apparently, one day Alex Di Stefano discovered guy who copyrighted over 15 of his tracks, and that guy sold "his" music on every major digital shop, he even printed CDs
and sold them. Funniest part was that he didn't even tried to cover that up, he was doing it so obviously and aggressive like he was proud for what he was doing.
And yes, he was proud. Proud copyrighted. Proud thief. Proud plagiarist.