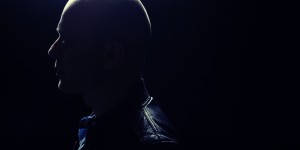 Germany stands at the forefront of the international electronic music scene and Miro Pajic has taken part in this trend for his entire career. With a string of landmark releases, Miro has shaped the style of his contemporaries in the scene even as he has redefined his own sound.

After conquering house and techno styles, Miro has spent the last few years experimenting with his own capabilities. His label Lazerslut showcases his latest work while other electronica luminaries such as Tic Tac Toe Records and Klickhaus have also featured Miro's newest projects.

Now, with a legacy of original work as well as epic remixes, Miro Pajic continues to create a scintillating live show that garners international acclaim. Some artists would find it difficult to remain original and inspired in the over-saturated modern music scene, but Miro consistently delivers the goods. He revealed some of his personal insights in a recent interview.